Proception 12V 100mA Power Supply
Proception 12V 100mA Power Supply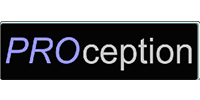 Proception 12V 100mA Power Supply
High-quality 12-volt coaxial in-line power units for use with the PROception range of masthead amplifiers and similar applications. All units utilise efficient cooling-running mains transformers, fitted with an approved thermal fuse for overheat protection. The two-colour power indicator LED gives an immediate warning of an output short-circuit condition. 
Regulation is maintained over the full 207-253 V AC supply voltage range, for any output current up to the maximum of 100 mA. Designs independently certified to relevant safety standard BS EN 60065.
Fully-screened RF modules, compliant with EMC standards (BS EN 55013 & BS EN 50083-2).
Low RF insertion loss and excellent 75 impedance matching.
Passes return path signals, allowing use in IR eye systems (proPSU11F MK 2 only).
Electronic long-term short-circuit protection with two-colour LED indication.
A convenient twin-output version is available with a built-in 2-way splitter (proPSU12F).
All units are supplied with an approved fitted 12 A plug to BS 1363. 
ADDITIONAL INFORMATION

| | | | | | | | |
| --- | --- | --- | --- | --- | --- | --- | --- |
| Product Code  | No of RF Outputs  | Frequency Range | Insertion Loss | Connector Type | DC Output  | Max Current | Short cct. Warning |
| PROPSU12F | 2 | 47-862 MHz | 4 dB | F | 12 V | 100 mA | Yes |