QED Pink Speaker Cable LS0H 16/4
Q Acoustics
QED Pink Speaker Cable LS0H 16/4
QX16/4 LSZH Core BC 30x0.25mm 16AWG Pink - 100m 
High performance and exceptional quality installation speaker cable with the added bonus of a LSZH fire rated outer sheath. 
They are designed to deliver excellent levels of performance in all multi-room and home cinema installations. 
Features 
• LSZH (Low Smoke Zero Halogen) High Performance outer jacket. 
• Complete cable assembly exceeds IEC 61034-1:2005, IEC 61034-2:2005 IEC 60332-1-2:2004, IEC 60754-2:1991 for fire and gas emissions. 
• Large cross-sectional area of high purity copper conductors ensures good performance levels are maintained - even on longer runs. • Colour-coded conductor sheaths. 
• Sequentially metre marked. 
• Supplied in 100m (328ft) 
16/2 Is also available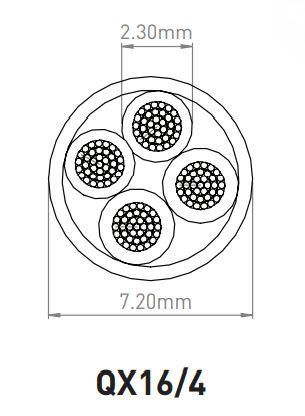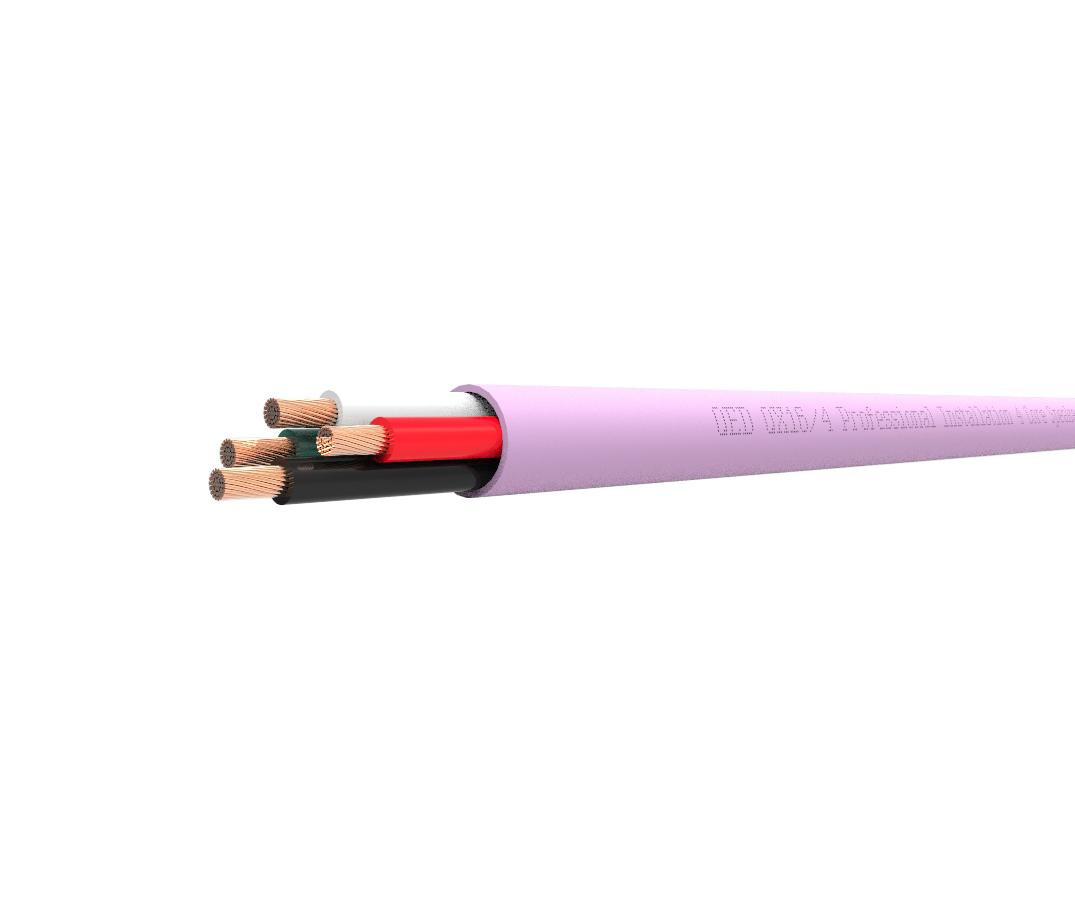 Share the love with your friend
Complete the form below and we'll email your friend about this product
You'll earn 0 reward points with this purchase.
Be one of the first to know!
We're sorry we're out of stock but we can let you know as soon as it's available if you enter your email address below.
QED 16/4 LSZH Core BC 30x0.25mm 16AWG Pink speaker cable is a specific type of speaker cable designed for audio applications. Here's what each specification means:
16/4: This indicates that the cable has 16 individual conductors, divided into 4 groups. Each group consists of four conductors. This configuration is commonly used for multi-channel audio setups, such as home theatre systems, where separate signals need to be sent to multiple speakers.
LSZH: LSZH stands for Low Smoke Zero Halogen. It refers to the jacket material used in the cable. LSZH cables are designed to minimize the release of smoke and toxic fumes when exposed to high heat or fire. This makes them suitable for installations where fire safety is a concern, such as in commercial buildings or public spaces.
Core BC: Core BC indicates that the conductor material used in the cable is Bare Copper (BC). Copper is a commonly used material for audio cables due to its excellent electrical conductivity.
30x0.25mm: This indicates the size and structure of each individual conductor within the cable. In this case, each conductor has a diameter of 0.25mm, and there are 30 strands of copper within each conductor. The multiple strands help to improve the flexibility and durability of the cable.
16AWG: AWG stands for American Wire Gauge, which is a standard system for specifying the size of electrical wires. In this case, the cable has a wire gauge of 16AWG. The lower the gauge number, the thicker the wire. Thicker wires typically have lower resistance and can handle higher power levels.
Pink: The pink colour refers to the outer jacket of the cable. The colour is often used for identification purposes or aesthetic reasons. It has no impact on the performance of the cable.
QED 16/4 LSZH Core BC 30x0.25mm 16AWG Pink speaker cable is a high-quality cable suitable for multi-channel audio setups, featuring a low-smoke zero-halogen jacket for improved fire safety and bare copper conductors for optimal electrical conductivity.