Antiference
18"x1" Loft Spike
18" x 1" Loft Lance/Spike Self Tap/Screw
loft spike or lance is used in construction or DIY projects for securing wooden beams or planks in loft spaces or attics.
The self-tapping or self-drilling feature means that the spike or screw can create its own hole as it is driven into the wood, without the need for pre-drilling.
Ideal for installation's for smaller log digital aerials.
Features:
18"(458mm) x 1" aluminium loft lance.
End cap gives it a professional finish.
Ideal for mounting aerials in loftspace by fitting to the girder.
Self-tap/screw base in base for ease for install.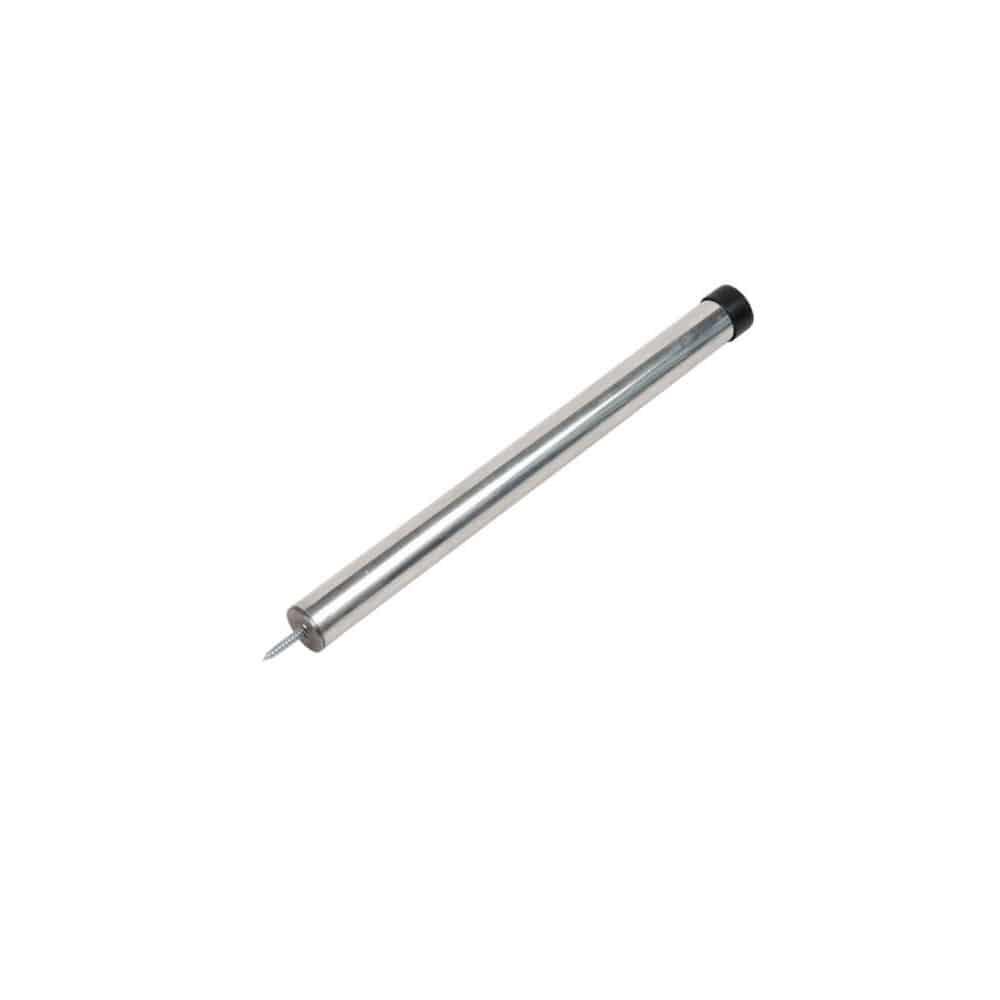 Share the love with your friend
Complete the form below and we'll email your friend about this product
You'll earn 0 reward points with this purchase.
Be one of the first to know!
We're sorry we're out of stock but we can let you know as soon as it's available if you enter your email address below.
18" x 1" Loft Lance/Spike designed for screwing into wood is a specialized hardware component used for fastening objects to wooden surfaces. It typically consists of a metal shaft with a pointed end and threading along its length, designed to be driven into wood using rotational force.
Key features and characteristics of an 18" x 1" Loft Lance/Spike for screwing into wood include:
Dimensions: The "18" x 1"" specification indicates that the tool has a length of 18 inches and a diameter of 1 inch, suitable for  small digital aerials .
Design: The Loft Lance/Spike is designed to provide stability and durability when driven into wood. It often features a pointed tip for easy insertion and threading along the shaft for effective gripping.
Material: These spikes are commonly made from sturdy materials such as steel or other metal alloys, ensuring strength and resistance to corrosion.
Screwing Functionality: The threaded design allows the Loft Lance/Spike to be screwed into pre-drilled holes in wood. As the spike is turned, it creates its own threading within the wood, providing a secure attachment point.
Applications: Loft Lance/Spikes are used in various woodworking projects, such as constructing furniture, attaching structural elements, or securing wooden panels together.
Installation: To use, a pilot hole is typically drilled into the wood to prevent splitting. The pointed end of the spike is then inserted into the hole and rotated using a compatible tool, effectively driving it into the wood and forming a strong connection.