All-Rack Fixed Shelf 550mm Deep - Black
All-Rack
All-Rack Fixed Shelf 550mm Deep - Black
All-Rack
All-Rack Fixed Shelf 550mm Deep - Black
Fixed shelf for use in our All-Rack 800mm deep cabinets. 
All-Rack SHELF550800 is a 550mm deep fixed shelf to fit 800mm deep floor standing server cabinets. The loading capacity for this shelf is 90kg. 
The shelf is also available in a sliding/telescopic version with a loading capacity of 30kg.
Black
Steel
19" wide
550mm deep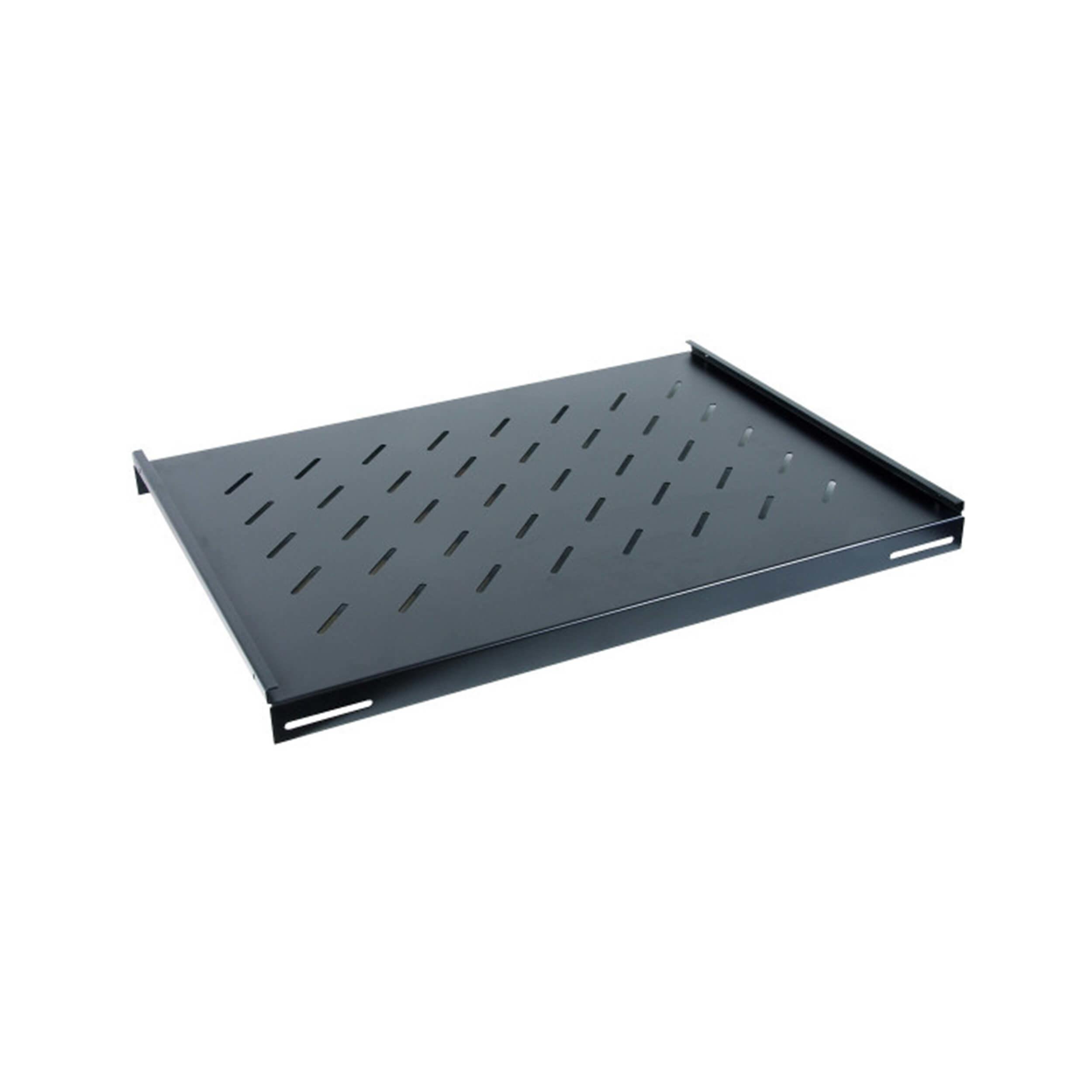 Share the love with your friend
Complete the form below and we'll email your friend about this product
You'll earn 0 reward points with this purchase.
Be one of the first to know!
We're sorry we're out of stock but we can let you know as soon as it's available if you enter your email address below.
All-Rack Fixed Shelf 550mm Deep in Black is a functional and sturdy accessory designed to enhance the organization and storage capabilities of rack-mounted equipment. This shelf is specifically created to be installed within standard server racks, network cabinets, or enclosures.
Key features of the All-Rack Fixed Shelf:
Size and Depth: The shelf measures 550mm in depth, providing ample space to accommodate various types of equipment, such as servers, switches, routers, and other networking devices.
Construction: It is constructed using high-quality materials to ensure durability and stability. The black colour gives it a sleek and professional appearance.
Fixed Design: As the name suggests, this shelf is a fixed unit, meaning it does not slide or retract. Once installed, it remains in a stationary position within the rack.
Mounting: The shelf is designed to be easily mounted into standard 19-inch server racks or cabinets. It typically comes with the necessary hardware, such as screws and brackets, for hassle-free installation.
Weight Capacity: The shelf is engineered to support a specific weight capacity, which varies based on the manufacturer's specifications. This capacity determines the amount of equipment it can hold without compromising stability.
Ventilation and Cable Management: Many fixed shelves are designed with perforations or ventilation holes to promote air circulation around the equipment. Additionally, they may have features like cable management hooks or slots to help keep cables organized and prevent clutter.
Versatility: While commonly used in IT and networking environments, fixed shelves can be employed in various settings where rack-mounted equipment needs to be neatly organized and stored.
Benefits: The primary advantage of using a fixed shelf is the convenience it offers for placing equipment that isn't rack-mountable, such as tower servers or non-standard-sized devices. It allows users to make the most of the available rack space while maintaining a clean and efficient setup.