CK Tools Fast4Access Wood Drill Bits
CK Tools
CK Tools Fast4Access Wood Drill Bits
CK Tools
CK Tools Fast4Access Wood Drill Bits
Wood Drill Bits 50% shorter for better access.
4 blades offering 100% more cutting blade than a flat bit for faster drilling.
Optimised flute geometry for faster waste removal.
Precision ground cutting edges with outer spur blades for a smoother cut & cleaner breakout.
Screw point allows accurate positioning & pulls the bit through with less effort.
Clean hole results.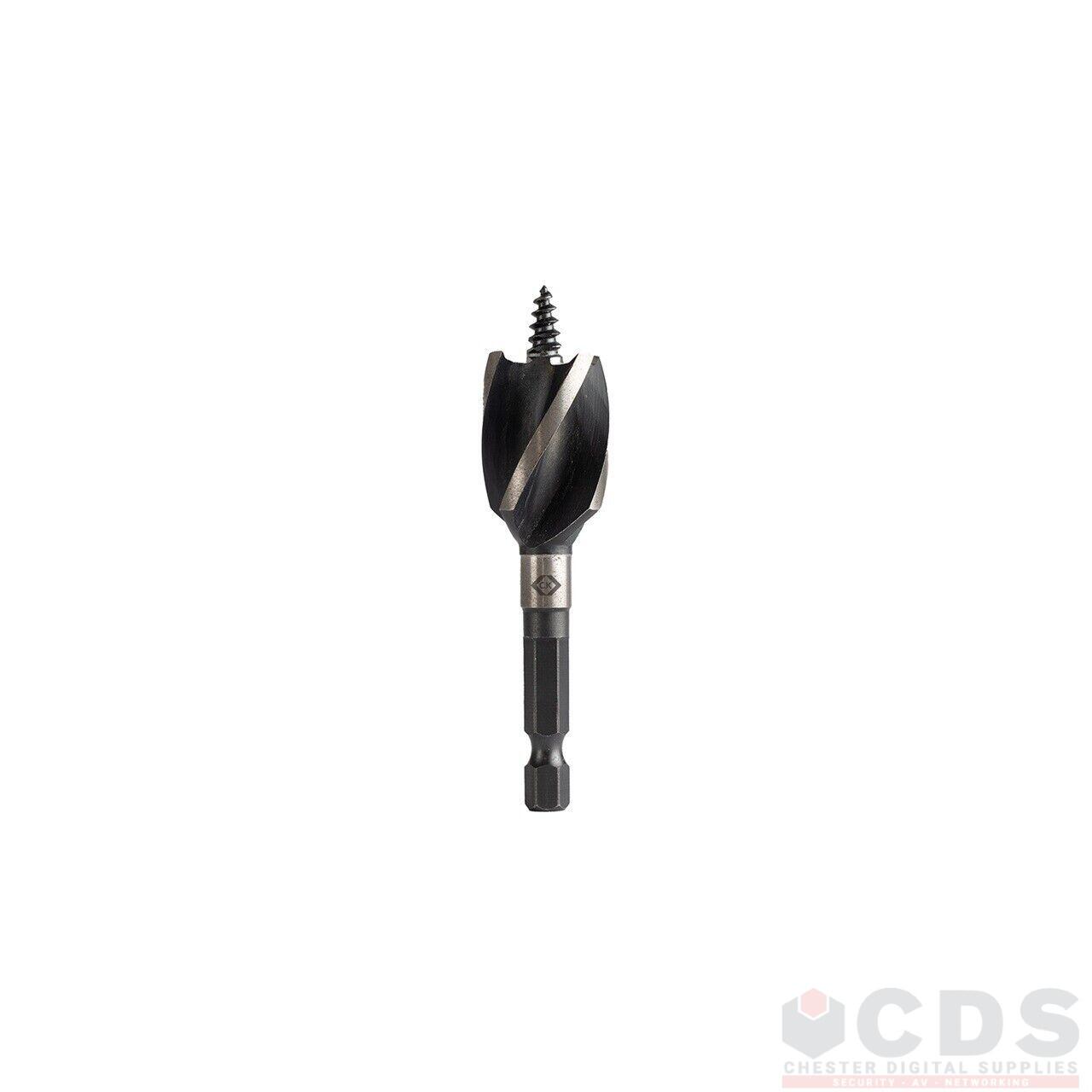 Share the love with your friend
Complete the form below and we'll email your friend about this product
You'll earn 0 reward points with this purchase.
Be one of the first to know!
We're sorry we're out of stock but we can let you know as soon as it's available if you enter your email address below.
CK Tools Fast4Access Wood Drill Bits are high-quality drill bits designed specifically for drilling into wood. Here are some details about these drill bits:
Design: The Fast4Access Wood Drill Bits feature a specialized design that ensures efficient and fast drilling in wood materials. They are engineered with a sharp and durable cutting edge to deliver clean and precise holes.
Construction: These drill bits are made from high-quality materials, such as high-speed steel (HSS) or carbon steel. The choice of material may vary depending on the specific model or variant. The construction ensures durability and long-lasting performance.
Shank Type: The drill bits typically come with a cylindrical shank, which is compatible with most standard drill chucks. The shank is designed to provide a secure grip and minimize slippage during drilling.
Diameter Range: CK Tools Fast4Access Wood Drill Bits are available in various diameters to accommodate different drilling needs. The range of diameters typically starts from around 3 mm and goes up to larger sizes, enabling versatility in hole sizes.
Application: These wood drill bits are specifically designed for drilling into various types of wood, including softwoods and hardwoods. They are suitable for woodworking projects, furniture assembly, carpentry, and other applications where precise and clean holes are required.
Fast4Access Technology: CK Tools incorporates their Fast4Access technology into these drill bits. This technology enhances drilling speed and efficiency, allowing for faster completion of wood drilling tasks.
Compatibility: The Fast4Access Wood Drill Bits are compatible with most standard drill drivers and drill presses. They can be used with both corded and cordless drills, providing versatility in tool compatibility.