Clear Flow WAP D - Dual Band 750Mbps In-Wall AP with USB Charger
Clear Flow WAP D - Dual Band 750Mbps In-Wall AP with USB Charger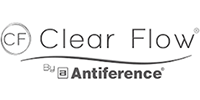 Clear Flow WAP D - Dual Band 750Mbps In-Wall AP with USB Charger
The WAP D is an in-wall mount access point for creating or expanding a WiFi network.
With dual-band capabilities, this model is ideal for standard broadband systems in a domestic or commercial environment.
The simple to use onboard programming software ensures a quick and straightforward installation. 
An integrated 5V 1A USB charging port is included for charging smart devices.
Dual-band in-wall mount access point
10/100 Ethernet port
Integral 5V 1A USB charging port
Simple onboard programming software
PoE injector available separately