IC-S50/FOB - Contactless key fob
Hikvision Products
IC-S50/FOB - Contactless key fob
Contactless key fob for use with Hikvision intercom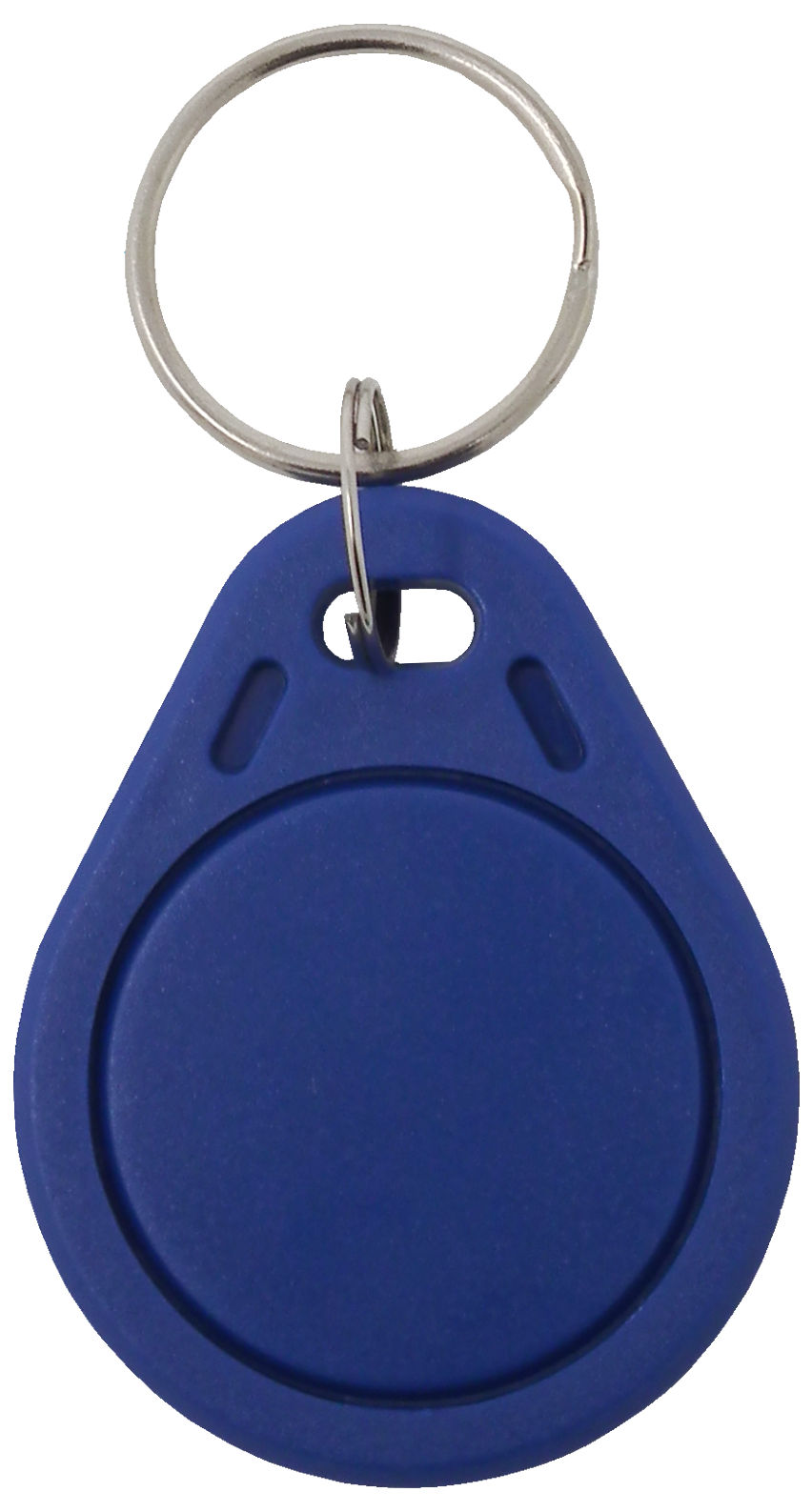 Share the love with your friend
Complete the form below and we'll email your friend about this product
You'll earn 0 reward points with this purchase.
Be one of the first to know!
We're sorry we're out of stock but we can let you know as soon as it's available if you enter your email address below.
IC-S50/FOB" is a type of contactless key fob that uses radio frequency identification (RFID) technology. RFID key fobs are small devices that contain an embedded RFID chip and antenna. They are used for access control, identification, and security purposes. 
1. RFID Technology: The IC-S50/FOB contactless key fob utilizes RFID technology, which allows information to be stored and transmitted wirelessly using radio frequency signals.
2. Small and Portable: The key fob is designed to be compact and portable, resembling a small keychain accessory. This makes it convenient for users to carry it around and use it for various purposes.
3. Access Control: The key fob is commonly used for access control systems in buildings, offices, apartments, and gated communities. Users can use the key fob to gain access to restricted areas by simply presenting it near a compatible RFID reader.
4. Identification: Each IC-S50/FOB key fob is uniquely programmed with an identification number or code. When presented to an RFID reader, this identification number is read and used to verify the user's identity or grant access.
5. Contactless Operation: One of the key advantages of the IC-S50/FOB is its contactless operation. Users do not need to physically insert the key fob into a reader; they only need to bring it close to the reader for communication to occur.
6. Security: RFID technology used in key fobs like the IC-S50/FOB can offer a higher level of security compared to traditional key systems. The unique identification code and encryption mechanisms help prevent unauthorized duplication.
7. Versatility: The IC-S50/FOB key fob can be programmed to work with different access control systems and RFID readers, making it versatile for use in various settings.
8. Durability: These key fobs are typically designed to withstand normal wear and tear. They may be constructed from durable materials that can withstand daily use and exposure to environmental conditions.
9. Customization: Depending on the provider, the IC-S50/FOB key fob might be available in different colors or designs. Some providers may also offer customization options for branding or personalization.
10. Integration: The IC-S50/FOB key fob is compatible with RFID systems that support the same frequency and communication protocol. It can integrate seamlessly into existing access control infrastructure.
IC-S50/FOB contactless key fob is a small device that uses RFID technology for access control, identification, and security purposes. Its contactless operation, portability, and versatility make it a convenient solution for providing secure access to various locations and facilities.