MaxxOne Kite M1S-KACO-01 - Wireless CO Sensor
MaxxOne Kite M1S-KACO-01 - Wireless CO Sensor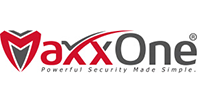 MaxxOne Kite M1S-KACO-01 - Wireless CO Sensor
The M1S-KACO-01 is a carbon monoxide gas detector and uses a carbon monoxide electrochemical sensor to ensure stable and constant performance. 
When the concentration of the leaked carbon monoxide reaches the given alarm level, the detector LED flashes red and the buzzer gives out alarm sounds. 
Besides suitable for early warning and protection of carbon monoxide leakages in houses, villas, factories, shopping malls, warehouses, office buildings or other indoor places. 
The M1S-KACO-01 has a subtle shockproof design, which makes it also suitable for vehicle use.
Adopts MCU Processing
Manual Test / Auto-Reset
Hush Function
Low Voltage Compensation
Temperature Compensation
Low Battery Warning
Anti-RF Interference (20V/m-1GHz)
Dustproof, Mothproof, Anti-light Interference
SMT Technology with High Reliability
Shockproof Design Suitable for Vehicle Use
Note: Requires Kite Main Panel to function.
It May not be compatible with alternate alarm systems.
SPECIFICATIONS

| | |
| --- | --- |
| Operating Voltage | DC 3V (2X AA Batteries) |
| Static Current | 10A |
| Alarm Current | 35A |
| Warm-Up Time | 1 minute |
| Hush Time | 10 minutes |
| Transmission Distance | Without obstacle 200m |
| CO Alarm Level | 40ppmX<75ppm / alarm after 75 minutes 75ppmX<200ppm / alarm after 25 minutes 200ppmX / alarm after 30-50 secs < 40ppm / alarm reset |
| Alarm Indication | Red LED & Beeping & System Alarm |
| Failure Indication | Orange LED & System Alarm |
| Sound Level | 85 dB / 3m |
| Working Temperature | -10oC ~ +50 oC |
| Working Humidity | 95RH |
| Installation Mode | Wall or Ceiling mounted |
| Execute Criterion | EN14604-2005, GB15322, 5-2003 |