MaxxOne Kite M1S-KACS-02 - Wireless Contact Sensor
MaxxOne Kite M1S-KACS-02 - Wireless Contact Sensor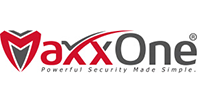 MaxxOne Kite M1S-KACS-02 - Wireless Contact Sensor
The M1S-KACS-02 wireless contact sensor is an accessory of the Kite smart alarm system. Its fashionably designed, energy-saving, and low battery warning supported. 
The system would inform users to replace the battery by App when needed.
It's easy to set up and works well with most doors and windows. 
When the transmitter and magnet are apart, the sensor triggers the alarm. 
The transmitter can be put on either of the magnets left or right sides.
ADDITIONAL INFORMATION

| | |
| --- | --- |
| Working Voltage | DC 1.5V |
| Battery | 1 AAA battery(1.5V) |
| Working Current | 55~65mA |
| Standby Current | 9.5A~11A |
| Transmission Distance | Without obstacle 200m |
| Transmission Frequency | 433.92MHz |
| Working Temperature | -10C~40C |
| Humidity | 90%rh (non-condensing) |
| Weight | 35.5g(battery not included) 46.7g(battery included) |
| Dimension | Transmitter: 80.0mm*38.2mm*13.3mm Magnet: 80.0mm*14.8*12.9mm (L*W*H) |