MaxxOne Kite M1S-KAMS-01 - Wireless Motion Sensor
MaxxOne Kite M1S-KAMS-01 - Wireless Motion Sensor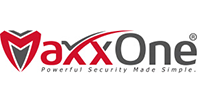 MaxxOne Kite M1S-KAMS-01 - Wireless Motion Sensor
The wireless motion sensor is an accessory of the Kite smart alarm system, mainly for indoor use. 
With the high-performance infrared sensor, which works under digital dual-core fuzzy logic operative programming and intelligent analysis, it accurately detects human body movement and efficiently avoids false alarms. 
Featured with automatic temperature compensation technology, it ensures high intelligence, sensitivity, and stability.
Its fashionably designed, energy saving, low battery warning supported and with long transmission distance. 
The system would inform users to replace the battery by App when needed. 
With 360 angle adjustment supported, it's easy to set up and never get stuck.
ADDITIONAL INFORMATION

| | |
| --- | --- |
| Working Voltage | DC 3V |
| Battery | 2 AA battery(1.5V) |
| Working Current | 22mA |
| Standby Current | 60A |
| Detective Range | 110 |
| Detective Distance | 9m |
| Transmission Distance | Without obstacle 200m |
| Transmission Frequency | 433.92MHz |
| Working Temperature | -10C~40C |
| Humidity | 90%rh (non-condensing) |
| Weight | 66g (battery not included) 112g (battery included) 62.3g (Bracket) |
| Dimension | 99.6mm*54.0mm*40.2mm L*W*H(0.1mm) |