MaxxOne M1A-C1020F-G - 2MP 3.6mm F Mini Dome Camera
MaxxOne M1A-C1020F-G - 2MP 3.6mm F Mini Dome Camera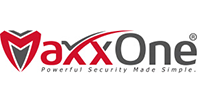 MaxxOne M1A-C1020F-G - 2MP 3.6mm F Mini Dome Camera
Everything that is great about MaxxOne standard size cameras, in a smaller casing. The MaxxOne All-in-One 2MP 10M IR 3.6mm Mini Dome Camera is a powerful compact version thoughtfully created for a low profile installation whilst offering you 1080p images when set to HD format. This tiny camera is ideal for installing indoors or in porches.
All MaxxOne 4-in-One cameras are compatible with most BNC monitors and AHD/TVI/CVI/CVBS digital video recorders. 
They use a standard BNC connection and the industry-standard 2.1mm power connection so there will be no need to change original cables if simply replacing a camera. 
ADDITIONAL INFORMATION

1080P (2.1MP) Resolution
For use with AHD/CVI/TVI/CVBS DVRs
Day & Night modes
3.6mm fixed lens
Up to 10m IR range with IR-Cut filter
On-screen display
3D Digital noise reduction
0.01 LUX Illumination
Digital Wide Dynamic Range
3-Axis Rotation
UTP Support
DC12V