MaxxOne M1P-IPC-080 - Pro 4K CCTV Tester
MaxxOne M1P-IPC-080 - Pro 4K CCTV Tester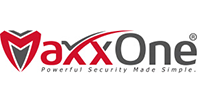 MaxxOne M1P-IPC-080 - Pro 4K CCTV Tester

An essential tool for any installer, this camera monitor and tester with a 7-inch screen is feature-rich and best of all user-friendly. 
It can test both IP and analogue camera networks along with being an excellent tool for regular LAN and telephone network testing.
 The combination of touch screen and key buttons make the IP camera tester very user-friendly. 
The unit is 4K, Provides POE to cameras, Wifi spectrum tests, RS485 data monitor, Optical power meter and digital multimeter.
Wifi measurement
7.0 inch Touch Screen
Test 4K Analogue & IP Cameras
ONVIF Compliant
Built-in LED Flashlight
Up to 10 Hour Battery Life
HDMI Input & Output
Inbuilt PTZ Control
BNC Output
Network Testing Features
Wifi measurement