OMP Sky IO-Link with Power Supply
OMP Sky IO-Link with Power Supply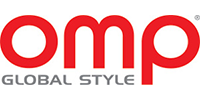 OMP Sky IO-Link with Power Supply
OMP M7004 I/O Link gives Sky set top boxes (with no RF output) a RF2 output.
The I/O Link simply connects to the 'I/O' port on the rear of the Sky Box and provides an RF2 output for connection into distribution amplifiers. The I/O Link therefore enables connection to a distribution amplifier for distribution. 
The new Sky Boxes still have the Magic Eye TV Link software inside, so set up is as per a regular Magic Eye TV Link installation through the installer menu of the EPG.
The I/O Link is supplied with a power supply.
ADDITIONAL INFORMATION

Press the Services button on the Sky remote control.

Choose option 4 : System Setup

Press 0 1 and select to bring up the Installer Set-up menu.




Choose option 4: RF Outlets

Use the down arrow to move the highlight to Second Outlet Power Supply

Press the right arrow to change OFF to ON

Use the down arrow to move to Save New Settings and press Select

Press Sky to exit the services menu.