Proception PROCOM31T - Masthead Triplexer UHF / DAB / FM F-Type Screened
Proception PROCOM31T - Masthead Triplexer UHF / DAB / FM F-Type Screened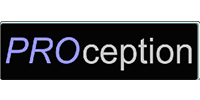 Proception PROCOM31T - Masthead Triplexer UHF / DAB / FM F-Type Screened
High-isolation frequency-selective units for combining or splitting signals in the various terrestrial and satellite

IF 

bands.
Very high isolation from SAT ports at

UHF 

avoids excessive signal degradation due to

LNB 

noise.
Fully-screened

RF 

modules in robust diecast enclosures. Strong cast-in 'F' connectors.
Power pass (20V and 400mA max.) to the higher or highest frequency port.
Two NEW products add Band III coverage for

DAB 

or TV to this range for the first time.
With equipotential bonding point.
Suitable for indoor or outdoor use.
PROCOM31T Triplexer combines or splits three individual terrestrial bands.