Proception The Flood - 1200Mbps Ceiling Access Point
Proception The Flood - 1200Mbps Ceiling Access Point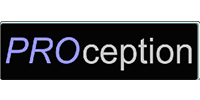 Proception The Flood - 1200Mbps Ceiling Access Point
Ceiling AP Dual Band,2.4GHz+5GHz 300+900Mbps,1200Mbsp 802.11ac WAVE 2, MIMO technology Seamless Roaming and load balancing Low noise PA & LNA.
Easy Setup... Scan two QR codes, answer six questions, and click apply!
1200Mbps (300+900Mbps) ceiling access point is dual-band working on 2.4GHz and 5GHz.
This requires a 48V PoE injector (PROAPPOE11(48V)) or 48V PoE Switch (PROAPPOE14(48V)).