Tickitape PVC Electrical Insulation Tape
Tickitape PVC Electrical Insulation Tape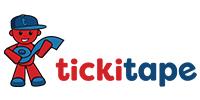 Tickitape PVC Electrical Insulation Tape
This tape is flame retardant falling into the self-extinguishing category, it is also compliant with RoHS. 
This PVC tape has very good electrical properties, tough, flexible and with good conformability. 
It is used for various applications including wire and cable insulation and colour coding of electrical cables. 
19mm x 33mm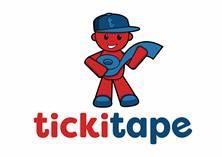 ADDITIONAL INFORMATION

SPEC: Widths Available: 50, 75, 100mm 

Standard Length: 33M 

Core Size: 76mm core 

Colour: Black, 

Thickness: 130 µm (± 5%) 

Backing Thickness: 115 µm (± 5%) 

Adhesive Thickness: 15 µm (± 5%) 

Adhesive Rubber, non-residue Adhesion: ≥ 1.6 N/cm 

Tensile Strength: ≥ 22 N/cm Elongation: ≥ 180% 

Flammability Passed (UL510 test method) 

Voltage breakdown 7.5 KV 

Application Temperature 0 – 50 °C 

Heat Resistance - 12 to 80 °C/min 

Shelf Life 12 months 

STORAGE Normal Room Temperature 

USES: Wire and cable insulation, colour coding of electrical cables, loom harnessing, stopping off in plating, prevention of electrolytic corrosion, packaging applications, drum or tube sealing. 

APPLICATION: Surfaces to be bonded must be clean, dry and free from dust. 

If necessary clean surfaces sparingly with a ketone free proprietary solvent, allow to dry prior to tape application.