RJ45 Crimp Tool - Crimps & Cuts
RJ45 Crimp Tool - Crimps & Cuts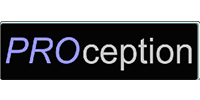 RJ45 Crimp Tool - Crimps & Cuts
This tool crimps & cuts at the same time and can be used with either push through or normal RJ45 connectors.
FAST & PRECISE: For Fast Modular-crimp connection for data, CCTV, HD video, and voice-over applications.
Creates precise, even, clean, flush trim on RJ11/12, and RJ45 extended copper with our precision ground crimping tool.
HIGH PERFORMANCE: Cuts, strips, and crimps with Ethernet (CAT7, CAT6, CAT5/5e) and telephone cables.
Compatible with all RJ45 & EZ Pass-through RJ45 CAT6 shielded & unshielded connectors, RJ45 CAT5E connectors, and RJ11/12 connectors (excluding AMP).
Trims and cuts with much less force compared to many tools.
DURABLE STEEL CONSTRUCTION: The Platinum Connect Crimping tool is made with heavy-duty steel for durability, strength, and delivering more torque during the crimping cycles.
The strong head assembly provides 360 degrees of connector support for terminating modular plugs on stranded or solid cable.
RISK-FREE: Blade guard on cutting and stripping knives reduces the risk of injury and helps maintain razor sharpness.
Textured handle grips reduce hand fatigue and prevent slipping during cutting, stripping and crimping.