Ruijie | Reyee App & Cloud
Ruijie | Reyee App & Cloud

Ruijie Cloud Service is Ruijie's easy and efficient cloud solutions for chain stores, small and medium-sized businesses and boutique hotels. The solutions include equipment deployment, monitoring, network optimization and operational lifecycle management; enabling customers with simple plug and play deployment and operation and maintenance. Meeting the needs for automatic cloud RF planning and user experience monitoring, it also support mobile monitoring (add equipment using QR code scanning, network status monitoring and alarm).
This page explains how to use Ruijie Reyee App for Internet access deployment.
• The Connect to Wi-Fi solution is suitable for scenarios where Wi-Fi is available. You can simply connect to Wi-Fi from any of the Ruijie Reyee products in your network to start configuring connection. (RAP/EAP or EG-W series support transmitting Wi-Fi signals.)
• The scanning/SN inputting solution is suitable when the device is connected to Internet. Cloud Deployment When using the device for the first time, run the Ruijie Reyee App to set up Internet access.
1. Installing Cables Connect the WAN port to the optical modem, the LAN port to the switch, and the switch PoE port to the EAP. The EAP can also connect to a gateway such as the EG105G-P with power supply, to receive power through the cable.
2. Downloading the App To download the Ruijie Reyee App, you need to scan the QR code. After that, install the app and create a user account. The Ruijie Reyee App account is also the MACC account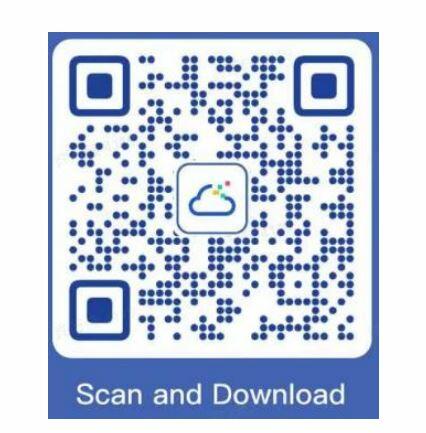 3. Creating a Project Open the Ruijie Reyee App and choose Project > +
| | |
| --- | --- |
| a.Connect to Wi-Fi If you have Reyee Apps, select Connect to Wi-Fi to create a project. To make this work, your Reyee product needs to support Wi-Fi | b.Scan or enter SN You can also select Scan or enter SN to create a project. This mode requires the device has been configured and connected to Internet |
| | |
| --- | --- |
| | 5. Configuring Project Information (1) Select WLAN and tap Start. |
(2) Connect to the Wi-Fi signal transmitted by the EAP. The default signal is @Ruijie mxxxx or @Ruijie-sxxxx (where xxxx represents the last four bits of the MAC address of the primary device.) Then, tap Start.

Click here for more