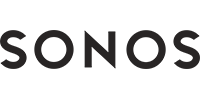 Sonos Arc Wall Mount
Securely affix your soundbar to the wall with this mount, designed and made by Sonos. 
This nearly invisible mount keeps your soundbar as close to the wall as possible so your home and entertainment can take centre stage. 
Arc smartly detects when it is attached to the mount and automatically adjusts the EQ to temper bass resonance from the wall.