Vision
Vision EV5-101T
4 x Sat+Terr+12V DC Line / Remote Powered Launch Amplifier

Vision IRS switches have been the UK market leader for more than a decade, proving to be exceptionally reliable and versatile. 
Often copied but never equalled, the features are extensive, the power consumption low, noise low and interconnectivity completely flexible. 
Availed with Sky Q and Sky+ commutability, even the oldest installations can support our new Sky Q adapters, keeping your investment future proof. 
These products include factory fitted earth bars, stepped high gain outputs for multiple drop cable lengths up to 50m, variable gain control, power from anywhere - even no landlord supply installations. 
Colour coded, screened and filtered for interference rejection, these products represent excellent value for money. 
Free system design service included.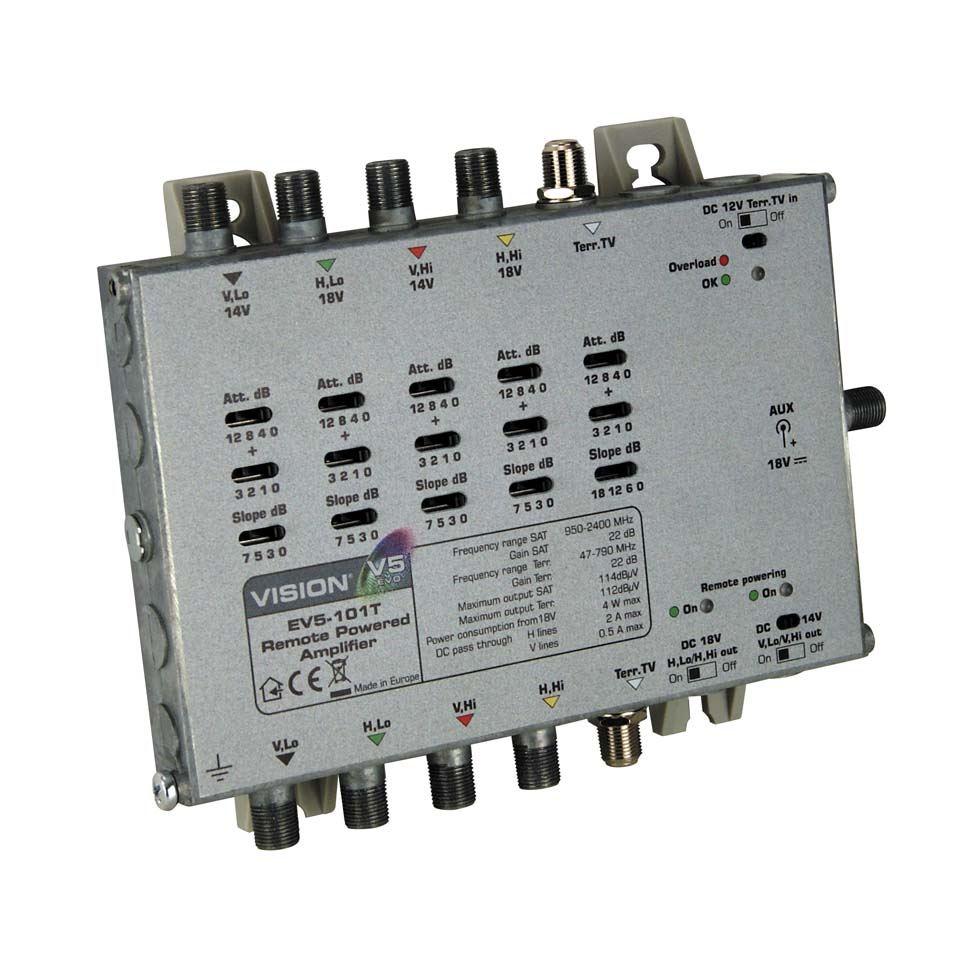 Share the love with your friend
Complete the form below and we'll email your friend about this product
You'll earn 0 reward points with this purchase.
Be one of the first to know!
We're sorry we're out of stock but we can let you know as soon as it's available if you enter your email address below.
Vision EV5-101T 4 x Sat+Terr+12V DC Line/Remote Powered Launch Amplifier is a device used in satellite and terrestrial signal distribution systems. It is designed to amplify and distribute satellite and terrestrial signals to multiple locations within a building or a network.
Key features:
4 x Sat+Terr: This indicates that the amplifier has four input ports that can accept both satellite (Sat) and terrestrial (Terr) signals. These input ports allow you to connect multiple satellite or terrestrial sources to the amplifier.
12V DC Line: This suggests that the amplifier requires a 12-volt direct current (DC) power supply. It is common for amplifiers to require a power source to function properly, and in this case, a 12V DC power line is needed.
Remote Powered: The term "remote powered" indicates that the amplifier can be powered remotely, usually through a coaxial cable that carries both the signal and the power. This feature is convenient as it eliminates the need for a separate power cable running to the amplifier.
Launch Amplifier: A launch amplifier is used to amplify weak signals received from satellites or terrestrial sources and distribute them to multiple outputs. It boosts the signal strength, compensating for signal loss that can occur when splitting or distributing the signal to multiple locations.
Overall, the 4 x Sat+Terr+12V DC Line/Remote Powered Launch Amplifier is a device that allows you to combine and amplify satellite and terrestrial signals and distribute them to multiple destinations, such as different rooms or apartments, within a signal distribution system.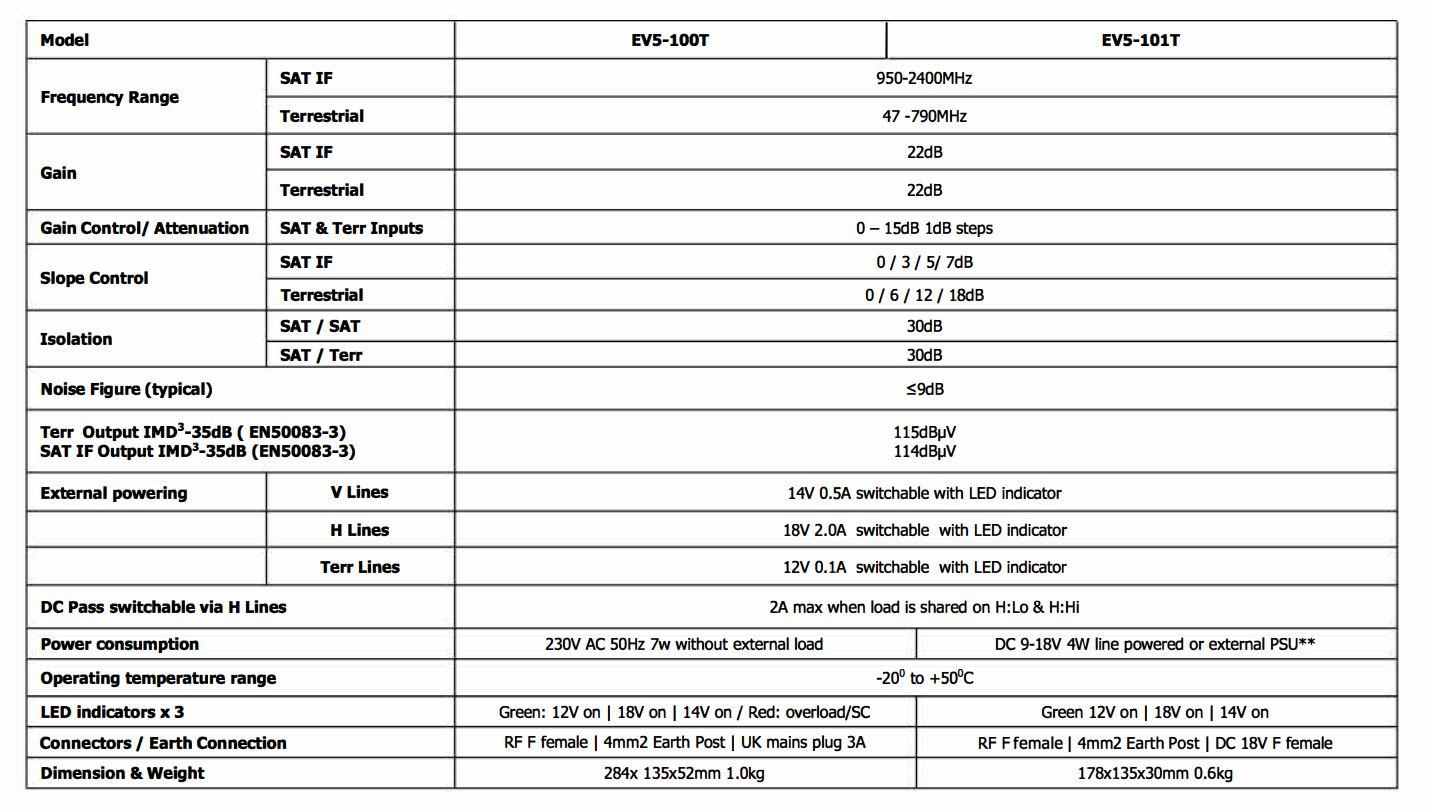 Spec Sheet