CK Tools MightyRod 7pc Accessory Pack
CK Tools
CK Tools MightyRod 7pc Accessory Pack
CK Tools
CK Tools MightyRod 7pc Accessory Pack
MightyRod 7pc Standard Kit Accessory Pack
A full range of accessories from the MightyRod PRO Standard kit
Contents: 1 x Flexi lead - mini-flexible
1 x Hook - for hooking & retrieving.
1 x Ring - secures cables during routing.
1 x Gender changer - changes rod gender from male to female
1 x Flat bullet - Female thread protector / cleaner
1 x Domed bullet - aids the travel of rods across hard surfaces
1 x In-line swivel - prevents accidental unscrewing of rods.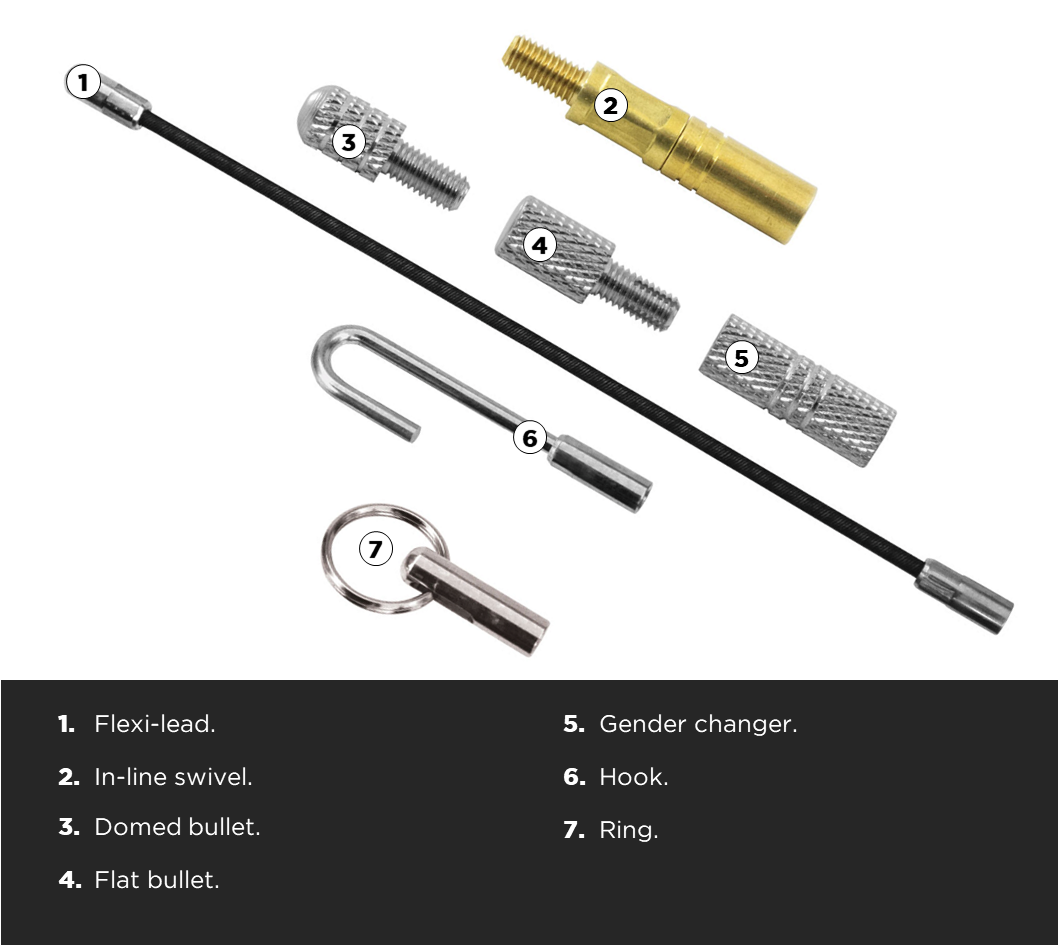 Share the love with your friend
Complete the form below and we'll email your friend about this product
You'll earn 0 reward points with this purchase.
Be one of the first to know!
We're sorry we're out of stock but we can let you know as soon as it's available if you enter your email address below.
CK Tools MightyRod 7pc Standard Kit Accessory Pack is a set of accessories designed to complement the MightyRod PRO Standard kit, which is a popular choice for professionals in fields like electrical installation and cable management. These accessories are used in conjunction with flexible rods to make cable routing and installation easier. Here's a breakdown of the accessories included in this pack:
Flexi Lead (Mini-Flexible): This is a flexible lead that allows for easy manoeuvring of rods in tight or tricky spaces. It adds flexibility to your rod system.
Hook: The hook attachment is used for hooking and retrieving cables. It can be helpful for snagging cables or wires in hard-to-reach areas.
Ring: The ring is used to secure cables in place during routing. It prevents cables from moving around or getting tangled while you're feeding them through conduits or ducts.
Gender Changer: This accessory allows you to change the gender of the rod, going from male to female. This can be useful when connecting different rod sections together.
Flat Bullet: The flat bullet serves as a female thread protector and cleaner. It can be used to protect the threads on the end of your rods and also help clean them if they get dirty.
Domed Bullet: The domed bullet is designed to assist the travel of rods across hard surfaces. It can help guide rods smoothly when they encounter obstacles.
In-line Swivel: The in-line swivel prevents accidental unscrewing of rods. It adds stability to the rod assembly, ensuring that the sections remain connected during use.
These accessories are intended to enhance the functionality and versatility of the MightyRod PRO Standard kit, making it easier to route and manage cables in various installation scenarios. They are especially useful in situations where precise control and manoeuvrability of rods are essential.