Patch Panels are mounted hardware units containing an assembly of RJ45 ports in communications or other electronic or electrical rack mount chassis. In a network, a Patch Panel serves as a sort of static switchboard, using cables to interconnect computers within the area of a local area network (LAN) and to the outside for connection to the Internet or other wide area network (WAN). The front of the patch panel allows easy access to connect the different equipment with the use of short patch cables.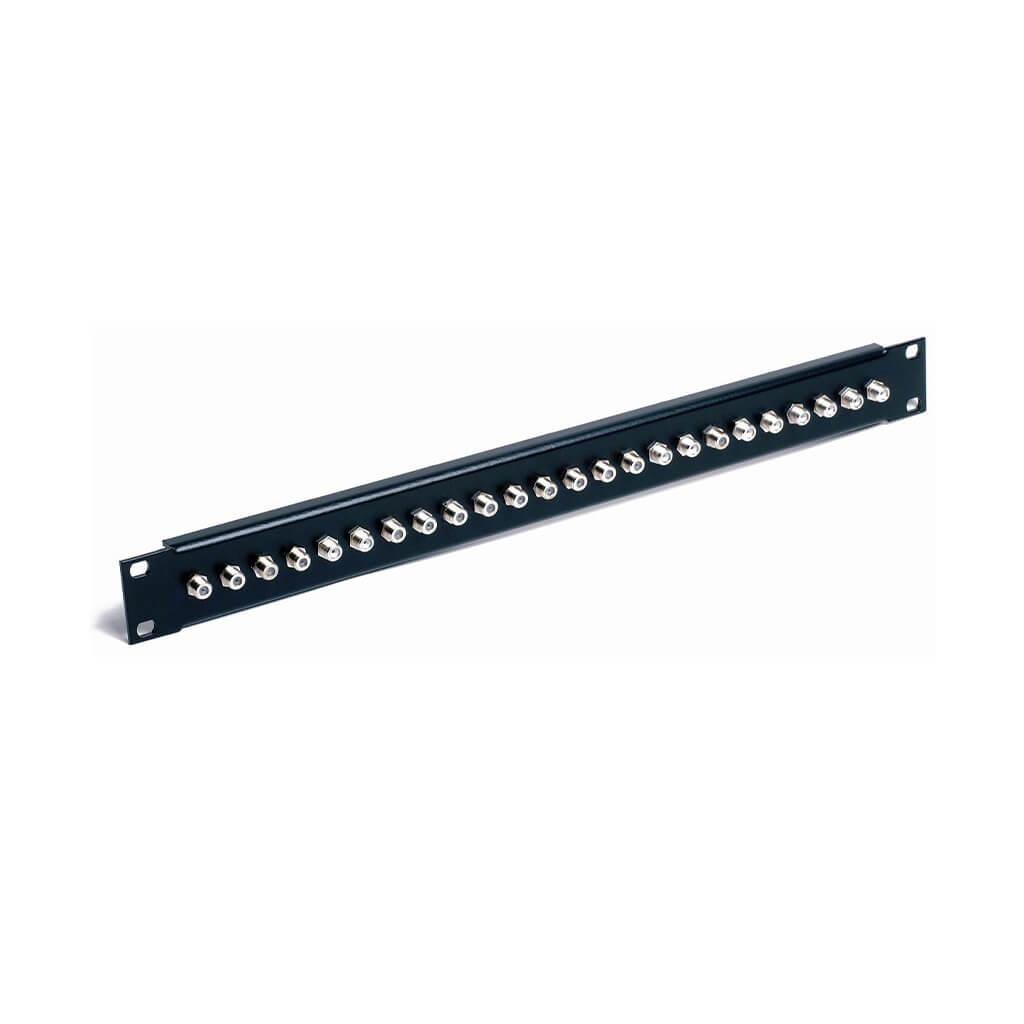 The panel is a concentrator of structural cabling (75-ohm coaxial cables).It provides for a systematic layout of cables coming from a head end, set of...
View details

This 24-Port patch panel offers Category 5e performance when installed using UTP CAT 5e cable. This 1u high patch panel fits all 19" cabinets and rack...
View details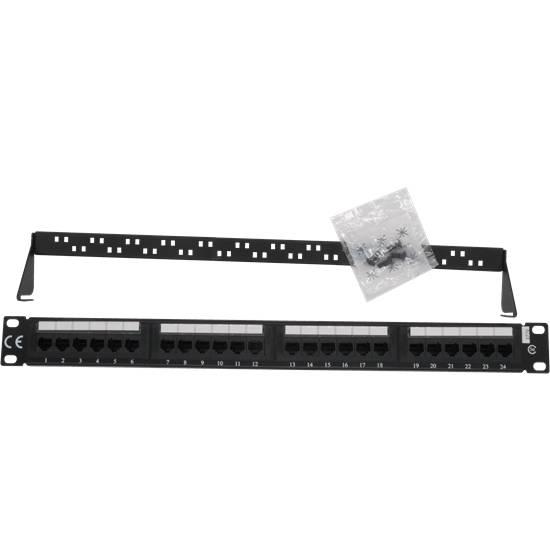 This CAT6 patch panel provides exceptional performance for high speed LANs including Gigabit Ethernet applications.The panels achieve optimum transmis...
View details