Proception PRODAC22 - Digital Toslink / Coax to RCA Phono L / R Audio Converter
Proception PRODAC22 - Digital Toslink / Coax to RCA Phono L / R Audio Converter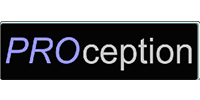 Proception PRODAC22 - Digital Toslink / Coax to RCA Phono L / R Audio Converter
The PRODAC22 is designed for either home or professional audio switching. 
It converts Coaxial or Toslink digital audio signals to analogue L/R audio via RCA phono outputs to make an easy connection to an external device such as an amplifier. 
The converter is small and easy to install.
Toslink/Optical or Co-axial inputs + power LED.
L/R audio outputs + PSU input.
Supports sampling rate at 32, 44.1, 48 and 96 kHz.
24-bit S/DIF incoming bit stream on left and right channels.
Provides electromagnetic-noise-free transmission.
Low cost, easy to install, simple to operate solution.
ADDITIONAL INFORMATION

| | |
| --- | --- |
| Audio Input | Coaxial or Toslink digital audio |
| Audio Output | L/R audio |
| Input audio connector | Toslink, 1 x RCA(Coaxial) |
| Output audio connector | 2 x RCA (R/L) |
| Sampling rate | 32,44.1, 48 and 96KHz |
| Size(L x W x H) | 51mm x 41mm x 26mm |
| Weight (Net) | 78g |
| Warranty | 1 year (limited) |
| Operating Temperature | 0to+70 |
| Operating Humidity | 10% to 85% RH(no condensation) |
| Storage Temperature | -10to+80 |
| Storage Humidity | 5 to 90%RH(no condensation) |
| External Power Supply | DC5V1A |
| Power Consumption | 0.5 watt (max) |
| Regulatory Approvals: | |
| Converter Unit | FCC,CE,UL |
| Power Supply | UL,CE,FCC |
| AC Power Adapter | UK standard |