Antiference ATR2691 - LAN / Coax Cable Mapper (for use with ATR269 Cable Tester)
Antiference
Antiference ATR2691 - LAN / Coax Cable Mapper (for use with ATR269 Cable Tester)
Antiference
Antiference ATR2691 - LAN / Coax Cable Mapper (for use with ATR269 Cable Tester)
7 piece remote terminator kit
Identify cables up to 8 locations (including original ID unit from ATR269)
Coax or CAT cable compatible
ID number displayed on ATR269
An audible indicator on each endpoint
FOR USE WITH ATR269 ONLY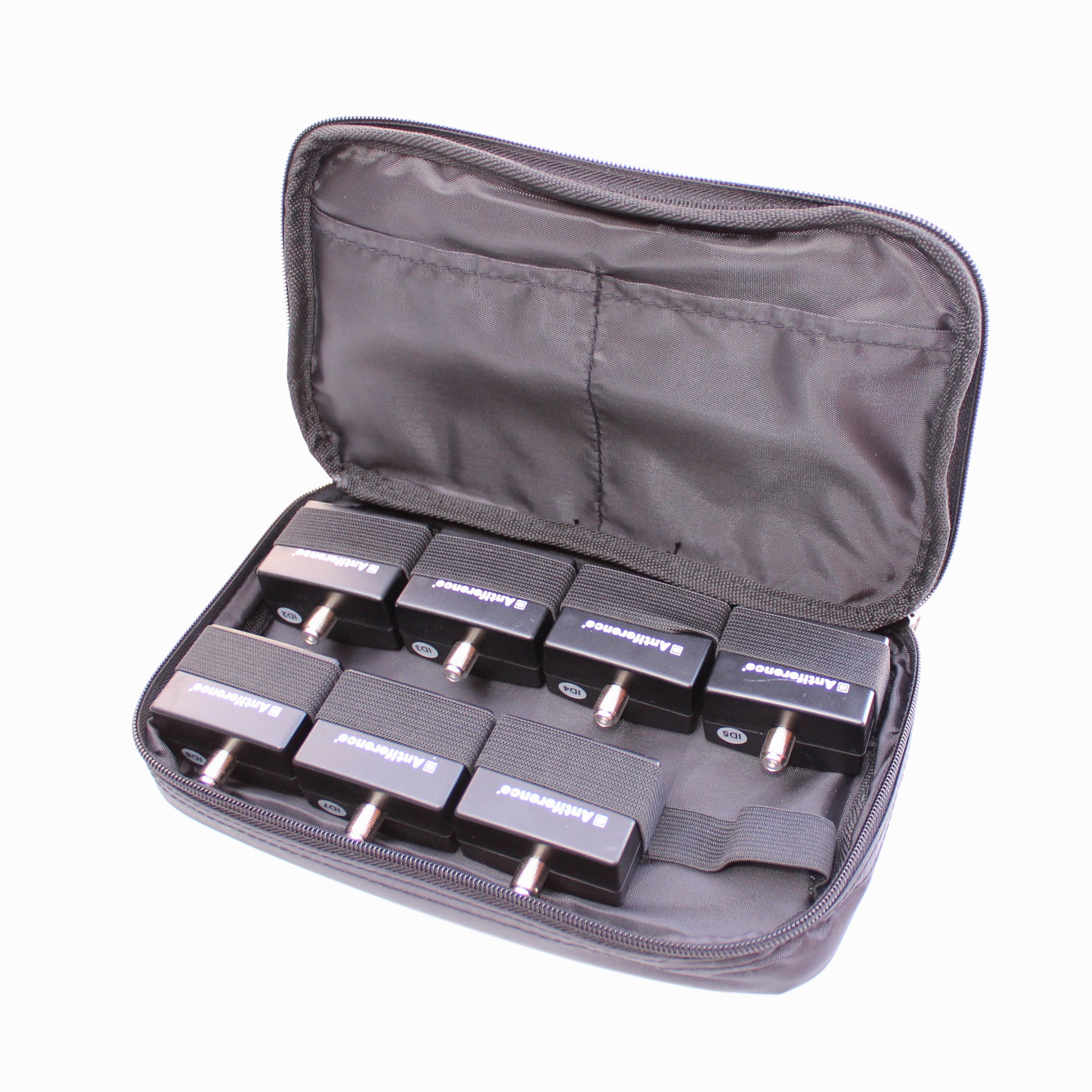 Share the love with your friend
Complete the form below and we'll email your friend about this product
You'll earn 0 reward points with this purchase.
Be one of the first to know!
We're sorry we're out of stock but we can let you know as soon as it's available if you enter your email address below.
Antiference ATR2691 LAN/Coax Cable Mapper is a tool used in conjunction with the Antiference ATR269 Cable Tester. It serves the purpose of mapping and identifying the connectivity and continuity of LAN (Ethernet) and Coaxial cables. Here's more about the Antiference ATR2691 LAN/Coax Cable Mapper:
1. Cable Testing and Mapping:
The ATR2691 Cable Mapper is designed to work with the ATR269 Cable Tester. Together, these tools allow you to test and map the connectivity of both LAN (Ethernet) and Coaxial cables. This is crucial for ensuring proper functionality and troubleshooting in networking and communication setups.
2. LAN (Ethernet) Cable Testing:
For LAN cables, the mapper helps identify the connections of various pairs within the cable. This is important for ensuring that Ethernet connections are properly terminated and wired according to industry standards.
3. Coaxial Cable Testing:
When dealing with Coaxial cables, the mapper assists in identifying the continuity and connections of the cable's core and shielding. This is particularly useful in situations where Coaxial cables are used for television, data, or communication purposes.
4. Compatibility:
The ATR2691 Cable Mapper is specifically designed to be used with the ATR269 Cable Tester. The compatibility between the two tools ensures accurate testing and mapping results.
5. Cable Troubleshooting:
When faced with connectivity issues or network problems, the ATR2691 Cable Mapper can help you quickly identify and locate potential faults in the LAN or Coaxial cables.
6. Ease of Use:
The tool is designed to be user-friendly and efficient. It aids technicians and professionals in quickly understanding the status of cables being tested.
7. Professional Use:
The ATR2691 Cable Mapper is for professional use in networking, telecommunications, and installation fields. It helps technicians ensure that cables are correctly terminated and connected in a variety of setups.