Blake External Masthead Splitter/Combiner
Blake UK
Blake External Masthead Splitter/Combiner
Blake UK
Blake External Masthead Splitter/Combiner
5G and Tetra filtration 1 input 2 & 4 output

Screened wideband units intended for splitting digital aerial feeds in strong signal conditions where the use of distribution amplifiers or active splitters is unnecessary. 
These products can also be used as general-purpose signal splitters or combiners.
Triple filtered: 5G, 4G, & TETRA
Features:
2 & 4-way models available.
Low insertion loss with excellent 75Ω impedance matching and high isolation between outputs.
Fully screened RF modules in robust diecast enclosures. Strong cast-in 'F' connectors.
Proven free-draining moulded enclosures give easy access and cannot trap water.
Directional power pass (20V and 250mA max.) from any output leg to the common input, allowing an upstream amplifier to be powered.
With equipotential bonding point/earthing tag.
Suitable for indoor or outdoor use.
Technical Information:
Product               Ways   Frequency Range (MHz) Insertion Loss VHF1 (dB)  Insertion Loss UHF2 (dB)  Output Isolation (dB)    Power Pass3
BLAMHS14P         4             47-862                     <7.3                                      <8.2                           >22                     Yes
1 47-230MHz. 2 230-862MHz. 3 Directional (diode-steered) power pass from any output(s) to common input. Typical voltage drop 0.8V. Power is isolated from reaching any un-powered output legs. For use in DC negative earth systems only.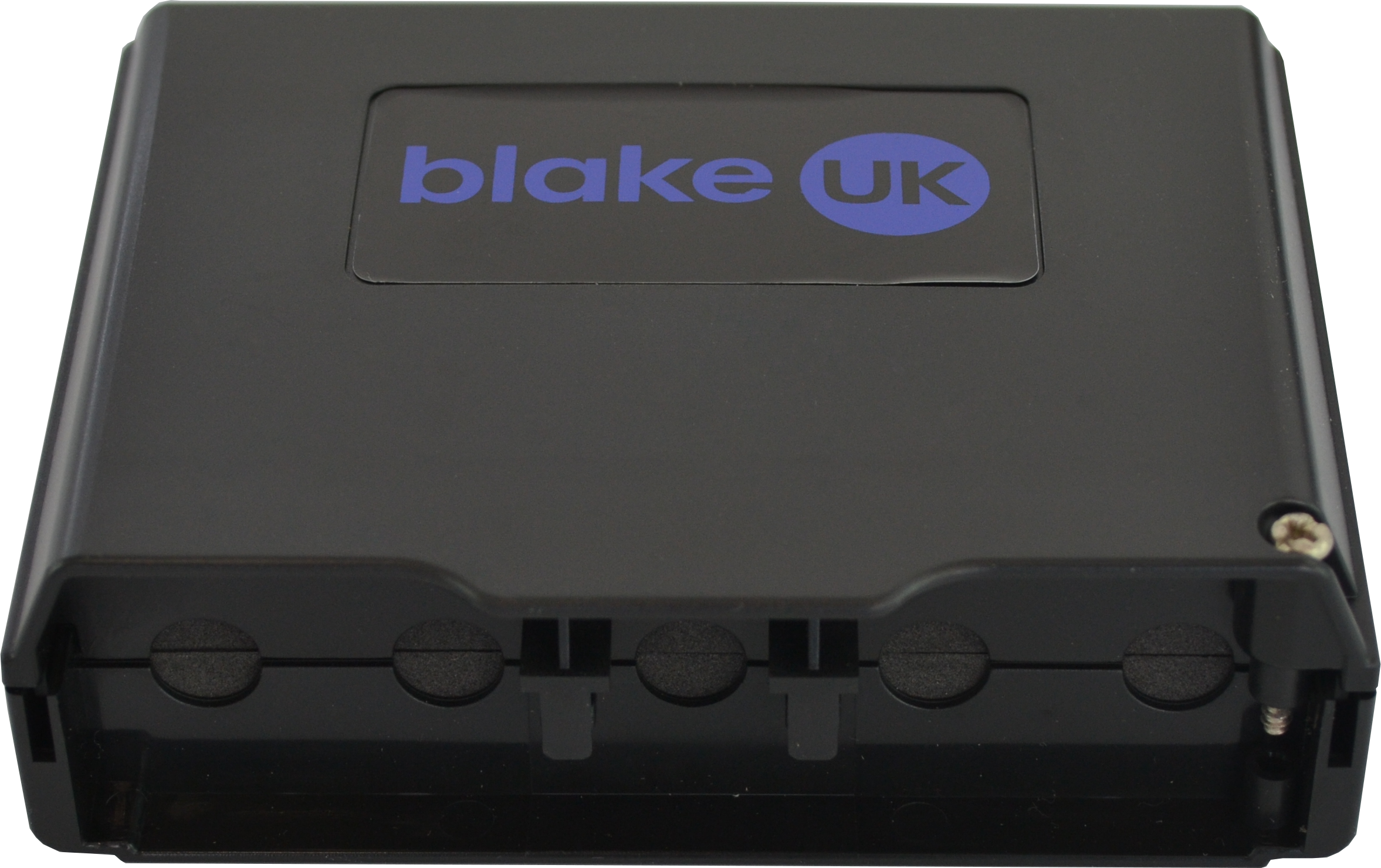 Share the love with your friend
Complete the form below and we'll email your friend about this product
You'll earn 0 reward points with this purchase.
Be one of the first to know!
We're sorry we're out of stock but we can let you know as soon as it's available if you enter your email address below.
Masthead splitter/combiner screened with power pass is a device used in TV installations to split or combine signals from an external digital antenna. It is typically installed outside near the antenna, and it helps to distribute the signals to multiple devices or combine signals from different sources. Here are some key features of this type of device with 1 input:
Input: The device has one input port where you connect the signal source, such as an external digital antenna. This input port is used to receive the incoming signal.
Splitting/Combining: The primary function of the device is to split or combine the signal from the input port. If you have multiple devices that need to receive the signal, the splitter function allows you to split the signal into multiple outputs, usually labelled as "outputs" or "out." On the other hand, the combiner function allows you to combine signals from different sources into a single output.
Power Pass: Some masthead splitters/combiners have a power pass feature. This means that the device allows the passage of DC power from one side of the splitter/combiner to the other. It enables you to power an active digital antenna system through the device, eliminating the need for an additional power source.
Screening: The device is screened or shielded to minimize signal interference and maintain signal quality. The shielding helps to prevent external electrical interference or noise from degrading the signal performance.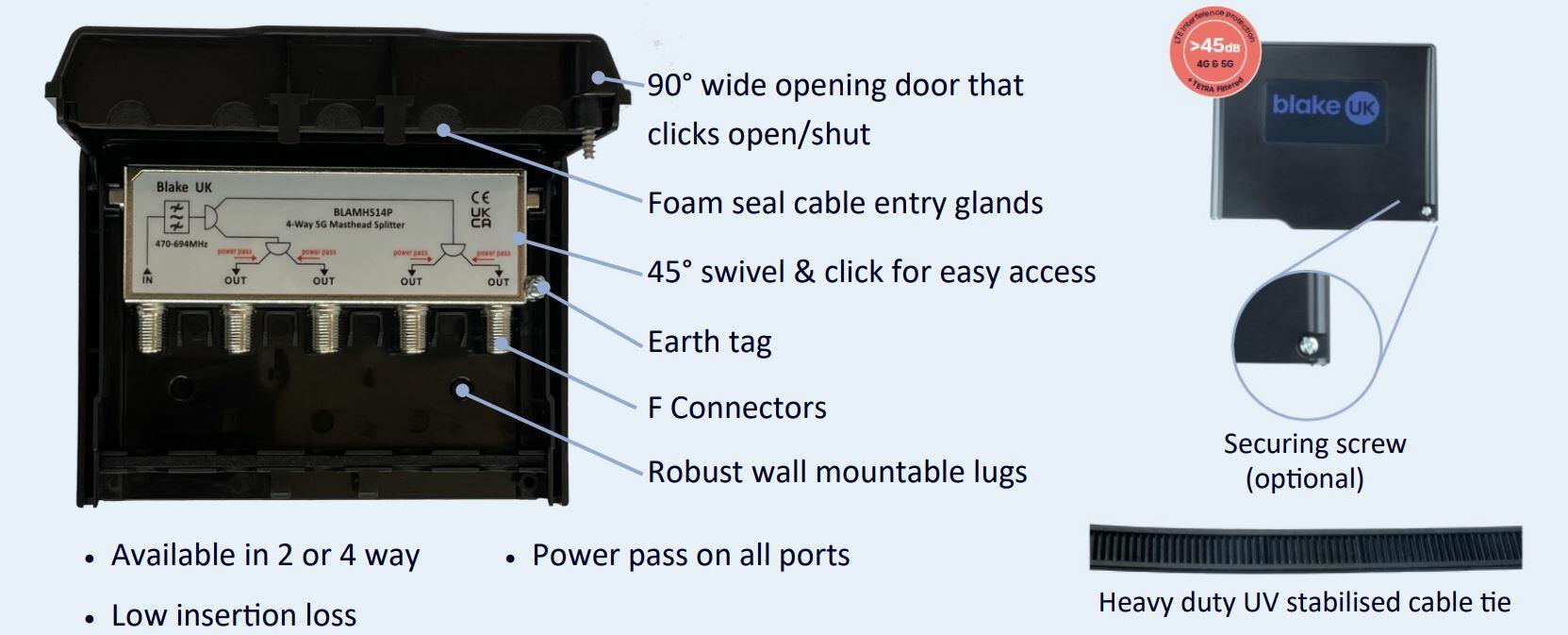 Spec Sheet