GP Ultra Alkaline Batteries AAA
Chester Digital Supplies Ltd
GP Ultra Alkaline Batteries AAA
GP Ultra Alkaline batteries are specially formulated to meet the increasing demands of today's new generation of power-hungry devices such as: Torches, Portable Radios, Smoke Alarms.
Available in all 5 of the most popular sizes : AA, AAA, C, D, and 9V
For applications where high current over longer periods is required
Ideal for units such as RC model construction, portable radios, etc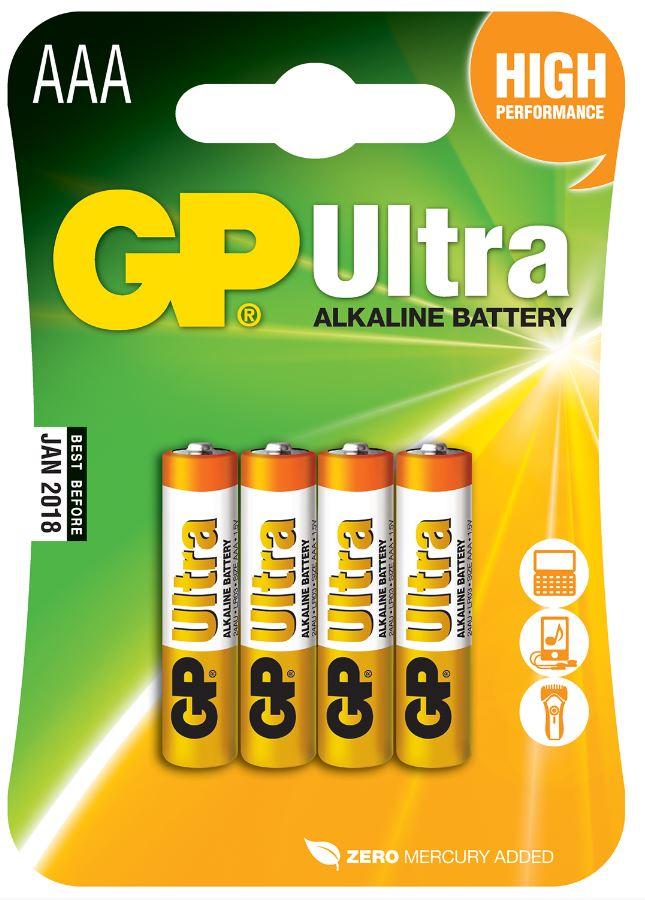 Share the love with your friend
Complete the form below and we'll email your friend about this product
You'll earn 0 reward points with this purchase.
Be one of the first to know!
We're sorry we're out of stock but we can let you know as soon as it's available if you enter your email address below.
GP Ultra Alkaline Batteries AAA are a type of AAA-sized alkaline batteries manufactured by GP Batteries, a well-known brand in the battery industry. These batteries are designed to provide reliable and long-lasting power for a wide range of electronic devices. 
1. Battery Type: AAA batteries are cylindrical batteries that are smaller in size compared to AA batteries. They are commonly used in devices with compact forms such as remote controls, small electronics, toys, and portable gadgets.
2. Alkaline Chemistry: GP Ultra Alkaline Batteries AAA are designed with alkaline chemistry, which offers a good balance between performance and affordability. Alkaline batteries are known for their longer shelf life and higher capacity compared to standard zinc-carbon batteries.
3. High Energy Output: These batteries provide a consistent and high energy output, making them suitable for devices that require steady power, such as remote controls and digital cameras.
4. Long Lasting: GP Ultra Alkaline Batteries AAA are designed to have a relatively longer lifespan, which means they can power devices for extended periods before needing replacement.
5. Versatile Use: These batteries are versatile and can be used in a wide range of devices, including remote controls, portable radios, flashlights, wireless computer peripherals, and small electronics.
6. Leak-Proof Design: GP Ultra Alkaline Batteries AAA typically feature a leak-proof design that helps prevent battery leakage and damage to the devices they power.
7. Packaging Options: These batteries are often available in various packaging options, including blister packs and multi-packs, to cater to different consumer needs.
8. Shelf Life: Alkaline batteries, including GP Ultra Alkaline Batteries AAA, tend to have a long shelf life, which means they can be stored for an extended period without significant loss of power.
9. Brand Reputation: GP Batteries is a reputable brand in the battery industry, known for producing reliable and high-quality batteries. Their products are often chosen by consumers looking for trustworthy power solutions.