Reyee Wi-Fi 6 Dual-band Gigabit Mesh Router 2pk
Ruijie | Reyee
Reyee Wi-Fi 6 Dual-band Gigabit Mesh Router 2pk
RG-M18 2pk

RG-M32 2pk


An unprecedented wireless experience with Wi-Fi 6, Strong signal received, feels like "wall-less", Born for multi-user, support up to 192 terminals, Exclusive Reyee Mesh provides full space coverage Wi-Fi solution, Smart signal indicator, find the best spot to place a sub-router, Take control of your home network at your fingertips.

Highlights

Support 802.11ax protocol
1800M Dual-band (2.4G 574M,5G 1200M)
3 Gigabit port (1 WAN port and 2 LAN ports)
High-gain Omnidirectional
antennas
With 2+2 high-performance
amplifiers (FEM)
Support for hardware NAT
One-click Reyee Mesh
Mix & Match Maximize Clients
Router App

Next-gen gigabit Wi-Fi 6 standard,4x4 Enterprise-level chipset, better stability under heavy load 4 Dual-band antennas and 8 signal amplifiers, provide whole-home network coverage, Exclusive Reyee Mesh solution, one click to mesh up multiple Reyee Mesh devices, Smart signal indicator, find the best spot to place a sub-router, Take control of your home network at your fingertips

Highlights

Support 802.11ax protocol
3200M Dua-band(2.4G 800M,5G 2400M)
4 Gigabit port (1 WAN port and 3 LAN ports)
High-gain Omnidirectional antennas
With 4+4 high-performance amplifiers (FEM)
Support for hardware NAT
One-click Reyee Mesh
Mix & Match Maximize Clients
Router App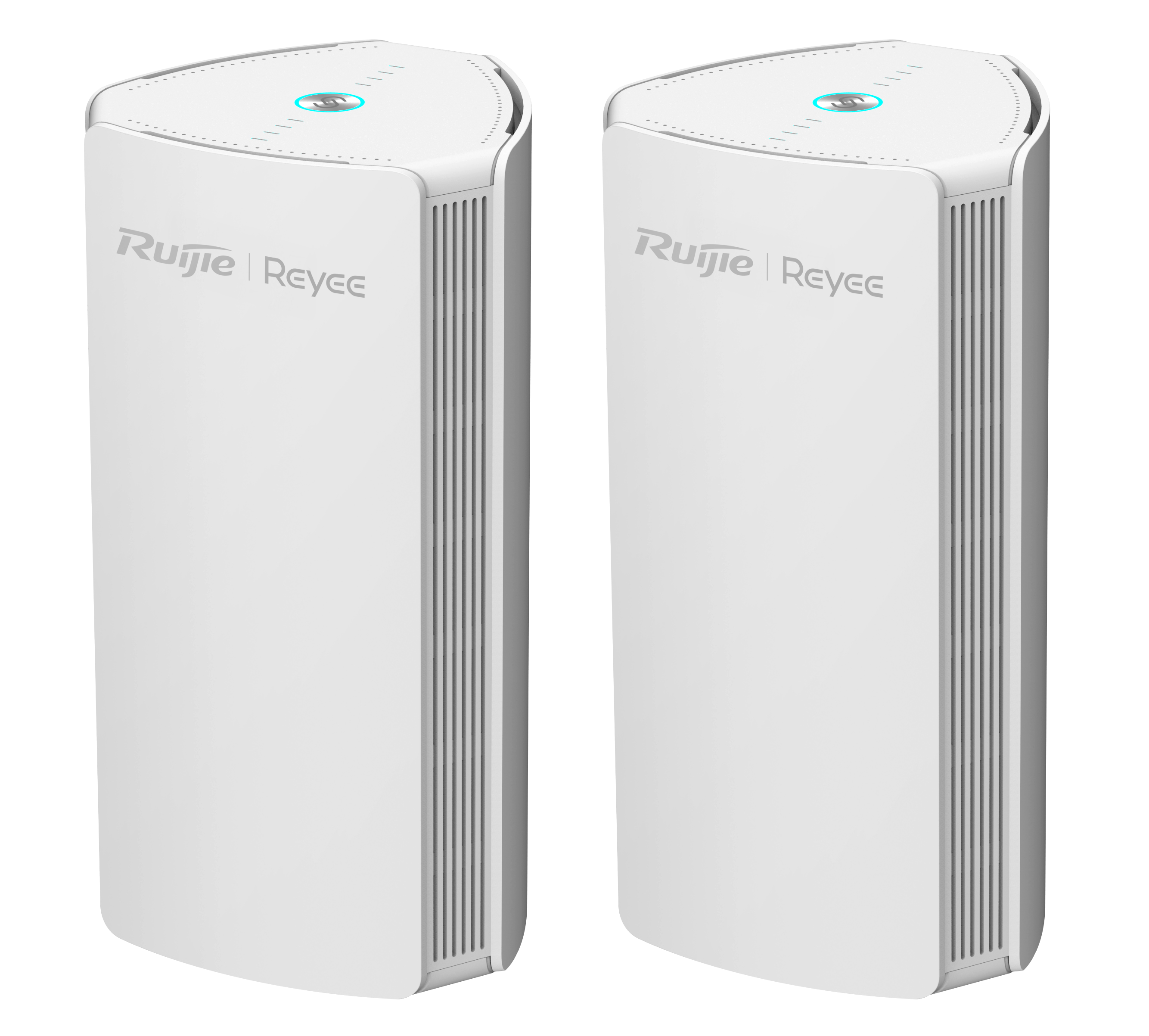 Share the love with your friend
Complete the form below and we'll email your friend about this product
You'll earn 0 reward points with this purchase.
Be one of the first to know!
We're sorry we're out of stock but we can let you know as soon as it's available if you enter your email address below.
Wi-Fi 6 Dual-band Gigabit Mesh Router is a type of wireless networking device designed to provide fast and efficient internet connectivity in a home or office environment. Let's break down the key features and components of this type of router:
Wi-Fi 6 (802.11ax): Wi-Fi 6 is the latest generation of Wi-Fi technology, offering improved performance, speed, and capacity compared to its predecessors. It can handle more devices simultaneously, provides better coverage, and is more efficient in high-density environments.
Dual-Band: Dual-band means that the router operates on two different frequency bands, typically 2.4GHz and 5GHz. This allows for better flexibility in managing devices on your network. The 2.4GHz band is better for longer-range and compatibility with older devices, while the 5GHz band provides faster speeds but over a shorter range.
Gigabit Ethernet Ports: A Gigabit Ethernet port provides a wired connection with a speed of up to 1 Gbps (1000 Mbps). Having multiple Gigabit ports on the router allows you to connect wired devices such as computers, gaming consoles, smart TVs, and more, for faster and more stable connections.
Mesh Router: Ruijie mesh router system consists of multiple routers (nodes) that work together to create a seamless and robust Wi-Fi network. Mesh networks are ideal for larger homes or spaces where a single router may not provide sufficient coverage. These routers communicate with each other to ensure that your devices are always connected to the nearest and strongest signal, which minimizes dead zones and provides consistent Wi-Fi coverage throughout your space.
The combination of Wi-Fi 6 technology, dual-band operation, Gigabit Ethernet ports, and mesh networking capabilities makes this type of router an excellent choice for households or offices with multiple devices and a need for high-speed, reliable, and extensive Wi-Fi coverage. It can handle the demands of modern applications, such as 4K video streaming, online gaming, video conferencing, and smart home devices, with ease