SCART to HDMI Video Converter
SCART to HDMI Video Converter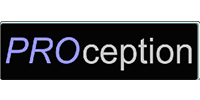 SCART to HDMI Video Converter
SCART to HDMI Video Converter and Scaler - designed to make older products compatible with newer TVs which have a HDMI input.
The PRODVC12 is designed to assist customers still operating devices that does not have any HDMI output. It converts a SCART output from source devices such as DVD player, game consoles, VCRs, etc to HDMI input on the TV.
Features:
Converts both video and Audio.
HDCP 1.0 / 1.1 / 1.2 / 1.3 / 1.4 compatible.
HDMI 3 compatible.
Output: MHL / HDMI.
Input: SCART (Video + Audio) - 21 PIN.
Output Resolutions: 1080P, 1080i, 720P, 576P, 576i, 480p, 480i, 1920 x 1080, 1600x1200, 1360x768, 1280x1024, 1280x720, 1024x768, 800x600, 640x480.
CVBS Input: PAL, NTSC (switchable).
Weight: 45g.
Dimensions (L x W x H): 88 x 58 x 25cm.
Easy to install and simple to operate.
Package Contents:
HDMI to SCART converter unit.
User instructions.
Power adaptor (5Volts ~ 1 Amp).