Triax TMSA 5 Launch Amplifier
Triax
Triax TMSA 5 Launch Amplifier
Triax
Triax TMSA 5 Launch Amplifier
The TMSA 5 Launch Amp EB, with 5 inputs and 30dB gain, compensates for the cable loss in your designed
multiswitch systems.
Equipped with earth bars and powered directly via the DC input port, or line powered via all Sat lines.
European IRS Certification Scheme: TMS 5 Input Cascade Multiswitches and Amplifiers are certified to the EICS
scheme, demonstrating the high quality of the solution and compatibility with all major satellite and TV platforms.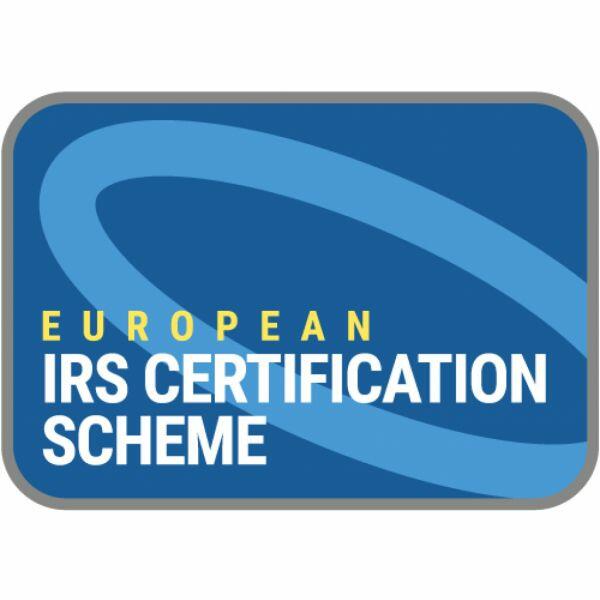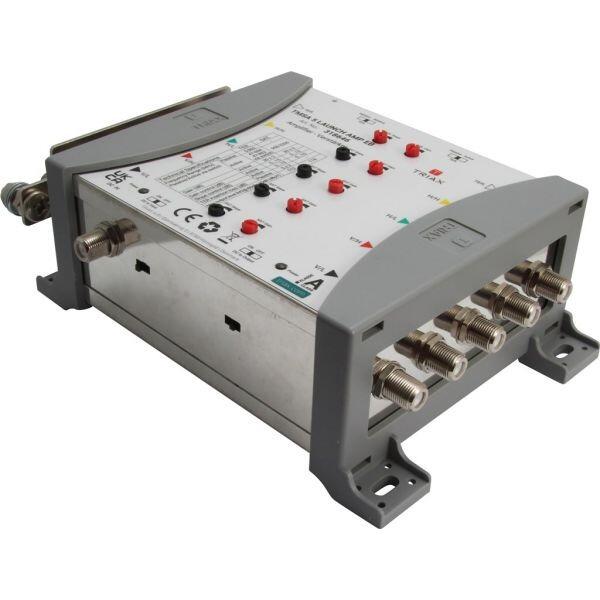 Share the love with your friend
Complete the form below and we'll email your friend about this product
You'll earn 0 reward points with this purchase.
Be one of the first to know!
We're sorry we're out of stock but we can let you know as soon as it's available if you enter your email address below.
Triax TMSA 5 Launch Amp EB is an upgraded version of the TMSA 5 Launch Amplifier. It features 5 inputs instead of 1, allowing for the distribution of signals from multiple sources. The amplifier has a maximum gain of 30dB, which provides a stronger signal output than the TMSA 5 Launch Amplifier.
The frequency range of the TMSA 5 Launch Amp EB is the same as the TMSA 5 Launch Amplifier, from 87.5 MHz to 790 MHz. It can be used to amplify both analogue and digital signals, including terrestrial TV, satellite TV, and FM/DAB radio. The amplifier also includes a built-in LTE filter to prevent interference from nearby mobile phone signals.
The TMSA 5 Launch Amp EB is designed for easy installation, with color-coded inputs and outputs and a compact design that can be mounted on a wall or other surface. It also includes an LED power indicator to show when the amplifier is powered on.
Triax TMSA 5 Launch Amp EB is a versatile and powerful amplifier that can be used to distribute signals from multiple sources while maintaining signal strength and quality.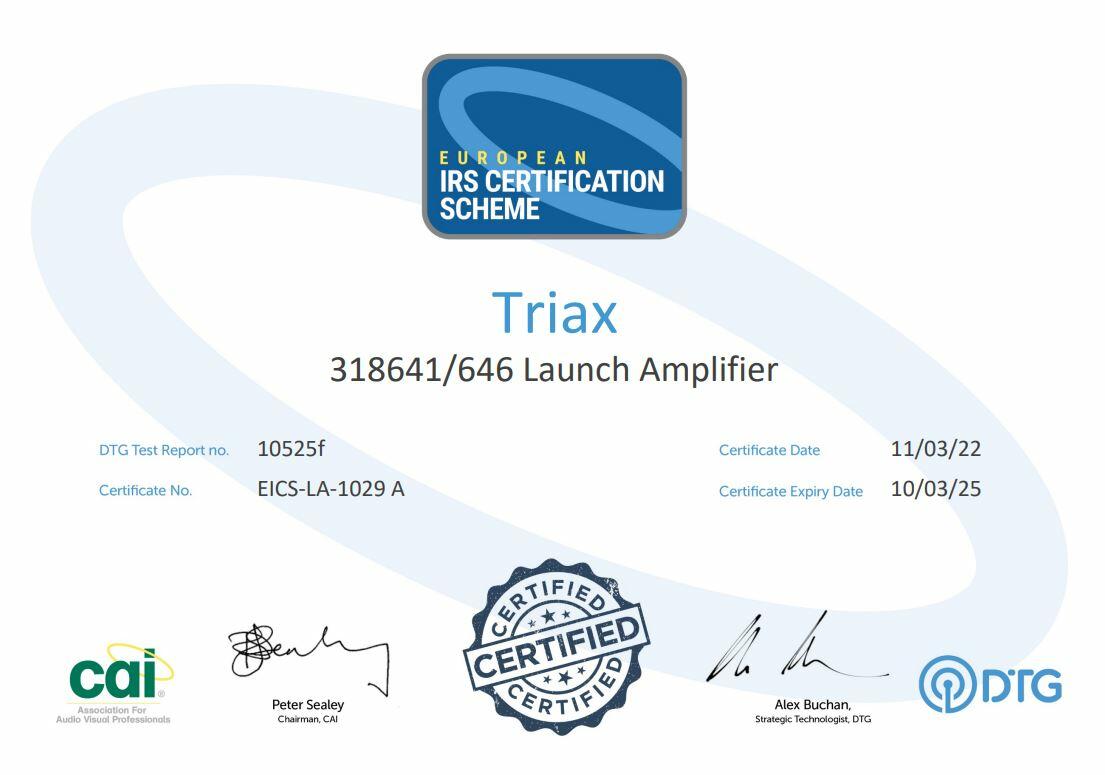 ORDER INFORMATION
EAN Number      5702663186460
ELECTRICAL
Impedance          75 Ω
CONNECTORS
Connector Type F-female
Connector DC     F-female
Number of trunk inputs 5
Number of trunk outputs              5
Colorcoding @IF/TER inputs        VL=Black, VH=Red, HL=Green, HH=Yellow, White=TER
CHARACTERISTICS
Input polarity gain control TER    0…15 dB
Input polarity gain control SAT    0…15 dB
Max. output level SAT @ -35 dB IMD3     118 dBµV
Max. output level TER @ -60dB IMD3      112 dBµV
LNB current max.              3000 mA
FREQUENCY RANGE
Frequency range TER      Active: 47…694 - 47...862 / Passive: 5...862 MHz
Frequency range SAT      950…2200 MHz
GAIN
Gain - SAT            30 ± 2 dB
Gain - TER            30 ± 2 dB
LOSS
Insertion loss - TER           5 dB
ISOLATION
Isolation SAT to TER         > 30 dB
Isolation cross polarisation H/V  > 30 dB
RETURN LOSS
Return loss SAT > 10 dB
OPERATIONAL
LINE power DC voltage (max.)     15…20 VDC
LINE power current (max.)            2000 mA
PSU output DC voltage   18 VDC
ESD protection  4KV inputs & sub outputs
DC Current consumption              500mA max. @18V DC mA
PSU/adapter Art number              318165, 318166, 318167
Control LEDs       Green LED (Power)
Temperature - operating               -20…+50 °C
MECHANICAL
Dimensions product (H x D x W) 140 x 65 x 175 mm
Packing QTY        1
Product Length  140 mm
Product Width   175 mm
Product Depth   65 mm
Packaging Height              0.000 m
Packaging Width               0.000 m
Packaging Depth               0.000 m
Packaging Volume            0.000 m3
Net Weight         0.700 kg
Tara Weight        0.140 kg
Total Weight       0.840 kg
Remarks               Earth Bars

Spec Sheet