Chester Digital Supplies Ltd
Aerial Sliding Clamp
Aerial Sliding Clamp
Easy slide mounting bracket for aerial to fit mast diameter from 1" (25.4mm) to 2" (50.8mm) allows both horizontal and vertical polarisation.
Use with 8-10mm ratchet spanner to easily tighten nuts on the sliding clamp.
Made from galvanised steel to prevent corrosion.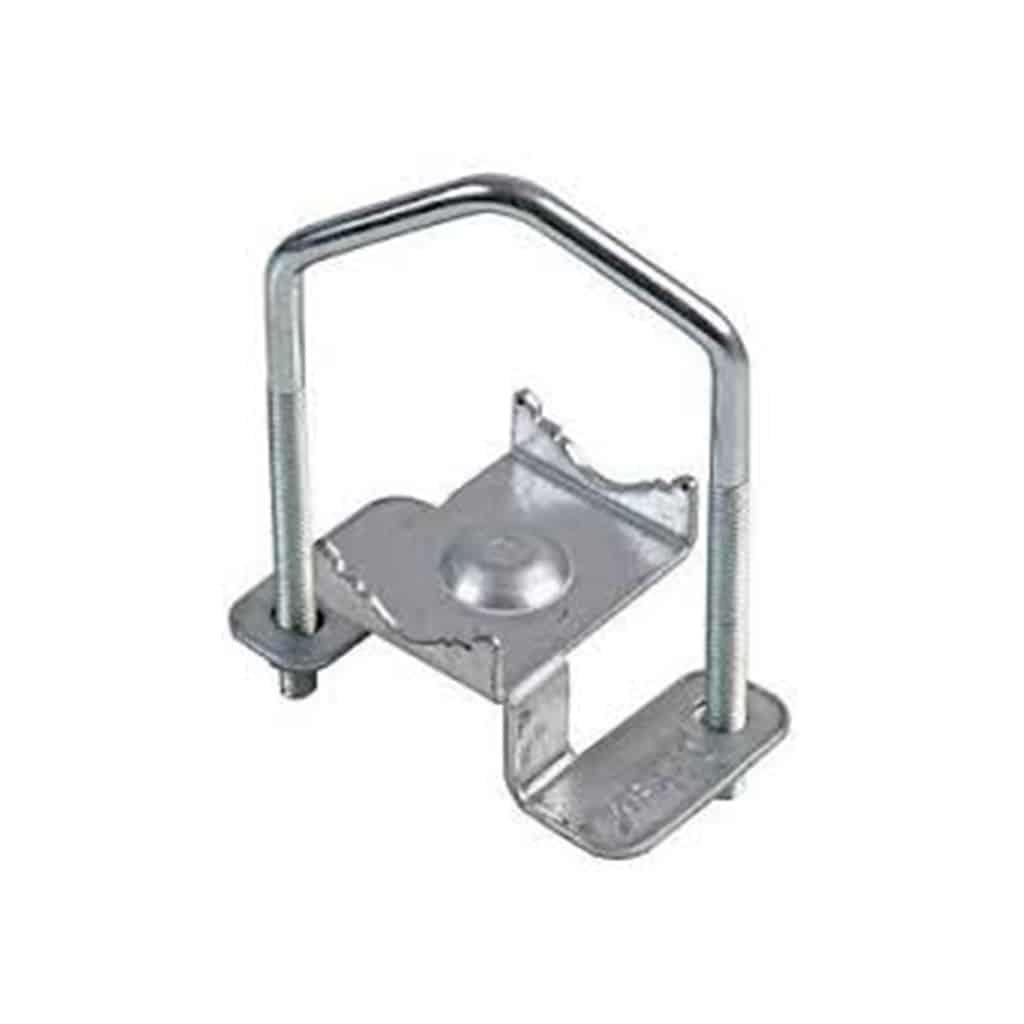 Share the love with your friend
Complete the form below and we'll email your friend about this product
You'll earn 0 reward points with this purchase.
Be one of the first to know!
We're sorry we're out of stock but we can let you know as soon as it's available if you enter your email address below.
Mounting bracket for aerials that fits a mast diameter ranging from 1" (25.4mm) to 2" (50.8mm) and allows for both horizontal and vertical polarization is commonly referred to as a universal or adjustable mounting bracket. These brackets are designed to provide flexibility in mounting different types of antennas or aerials while accommodating various mast sizes and polarization orientations.
Here are some key features and functions of such a mounting bracket:
Adjustable Mast Diameter: The mounting bracket is designed to fit mast diameters within the specified range of 1" to 2". This adjustability allows for easy installation on different-sized masts or poles commonly found in antenna installations.
Polarization Flexibility: The bracket supports both horizontal and vertical polarization orientations. It provides the necessary mechanism to rotate and position the aerial in either a horizontal or vertical direction based on the desired polarization.
Secure Fastening: The bracket includes clamps, bolts, or other fastening mechanisms to securely attach the aerial to the mast. These fasteners are adjustable to fit the chosen mast diameter tightly.
Sturdy Construction: The mounting bracket is constructed from durable materials, such as galvanized steel or aluminium, to withstand outdoor conditions and provide stability for the aerial.
Easy Adjustment: The bracket typically includes adjustment knobs, bolts, or other mechanisms that allow for easy repositioning and alignment of the aerial in the desired polarization orientation.
Mounting Options: The bracket may provide multiple mounting options, such as U-bolt clamps, brackets, or straps, to accommodate different installation requirements and mast configurations.
Weather Resistance: The mounting bracket is often designed to be weather-resistant, with coatings or finishes that protect against corrosion and provide long-lasting performance in outdoor environments.