Hikvision DS-7608NXI-K2/8P
Hikvision Products
Hikvision DS-7608NXI-K2/8P
8-ch PoE 1U K Series AcuSense 4K NVR
Up to 8-ch IP camera inputs, plug & play with 8 power-over-Ethernet (PoE) interfaces
H.265+/H.265/H.264+/H.264 video formats
Up to 2-ch@12 MP or 3-ch@8 MP or 6-ch@4 MP or 12-ch@1080p decoding capacity
Up to 80 Mbps incoming bandwidth
Adopt Hikvision Acusense technology to minimize manual effort and security costs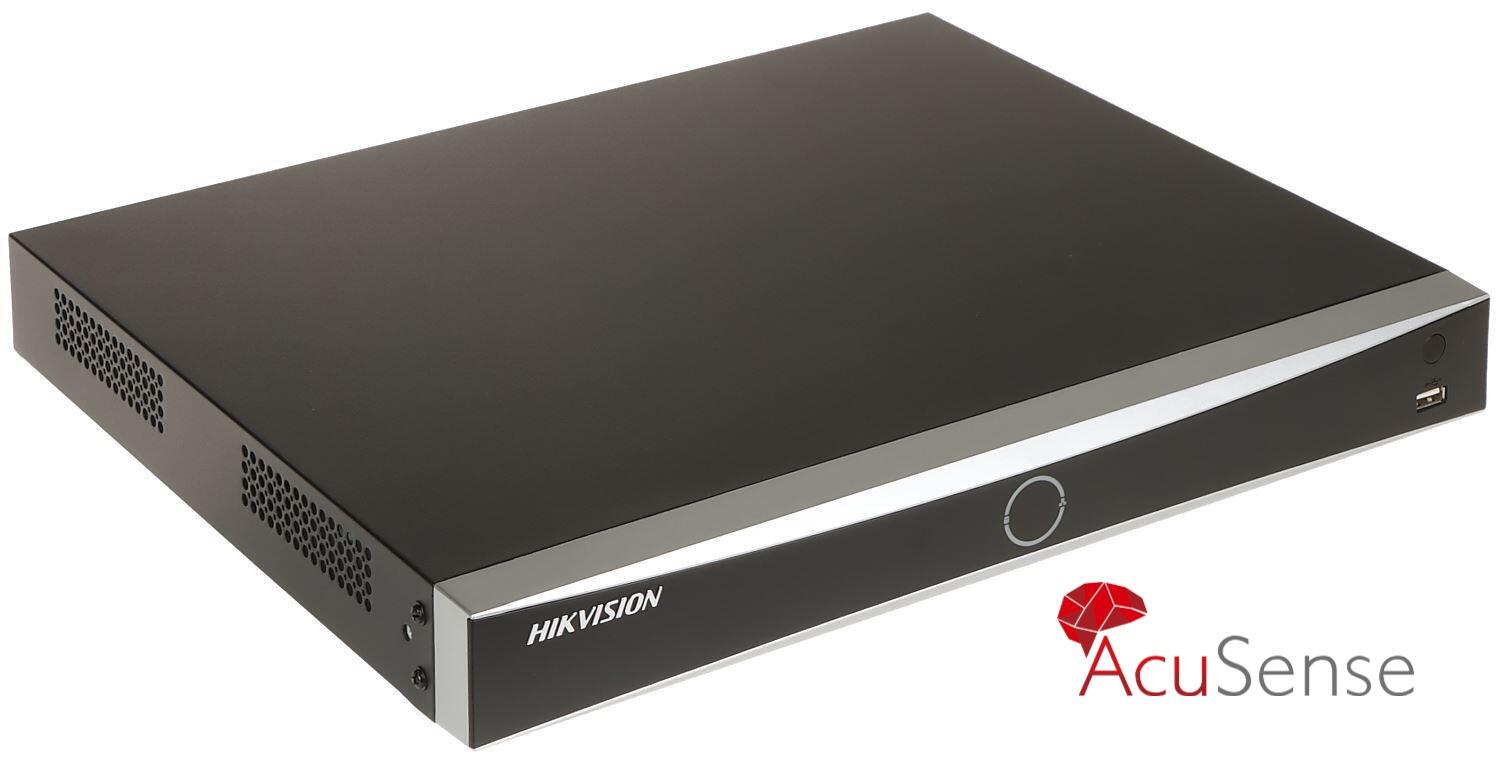 Share the love with your friend
Complete the form below and we'll email your friend about this product
You'll earn 0 reward points with this purchase.
Be one of the first to know!
We're sorry we're out of stock but we can let you know as soon as it's available if you enter your email address below.
Leading manufacturer of video surveillance equipment. NVRs are devices used for recording and storing video footage from IP (Internet Protocol) cameras in surveillance systems. Here's a breakdown of the key features and components of this specific model:
Number of Channels: The "DS-7608"  this NVR supports up to 8 IP camera channels. This means it can record video from up to 8 individual IP cameras simultaneously.
K2 and 8P: The "K2" and "8P" parts of the model name may refer to specific features or specifications of the NVR, but these details would need to be obtained from Hikvision's official product documentation or website. "8P" could potentially indicate that it has 8 built-in PoE (Power over Ethernet) ports, which are used to provide power and network connectivity to IP cameras through a single Ethernet cable.
Hikvision: A well-known Chinese company that specializes in video surveillance products, including IP cameras, NVRs, DVRs (Digital Video Recorders), and other related equipment.
Network-Based: NVRs like the DS-7608NXI-K2/8P are designed to work with IP cameras, which transmit video data over a network. This makes them suitable for modern surveillance systems where high-quality video can be easily transmitted and recorded over Ethernet.
Features: Hikvision NVRs  come with various features, including remote monitoring via mobile apps or web browsers, motion detection, video playback, and the ability to set up recording schedules.
Key Features
Up to 8-ch IP camera inputs, plug & play with 8 power-over
Ethernet (PoE) interfaces 
H.265+/H.265/H.264+/H.264 video formats 
Up to 2-ch@12 MP or 3-ch@8 MP or 6-ch@4 MP or 12- ch@1080p decoding capacity 
Up to 80 Mbps incoming bandwidth 
Adopt Hikvision Acusense technology to minimize manual effort and security costs
Smart Functions
All channels support Motion Detection 2.0  2-ch video analysis for human and vehicle recognition to reduce false alarm 
1-ch facial recognition for video stream, or 4-ch facial recognition for face picture 
Smart search for the selected area in the video, and smart playback to improve the playback efficiency Professional and Reliability 
H.265+ compression effectively reduces the storage space by up to 75% 
Adopt stream over TLS encryption technology which provides more secure stream transmission service HD Video Output 
Provide independent HDMI and VGA outputs 
HDMI video output at up to 4K resolution Storage and Playback 
Up to 2 SATA interfaces for HDD connection (up to 10 TB capacity per HDD) 
8-ch synchronous playback Network & Ethernet Access  8 independent PoE network interfaces 
1 self-adaptive 10/100/1000 Mbps Ethernet interface 
 Hik-Connect for easy network management