Pyronix Security
Pyronix PIR KX15DQ
PRODUCT FEATURES
12m volumetric coverage
Dual element pyro-electric sensor
Selectable EOL (End Of Line) resistors
Blue Wave Technology
Auto sensitivity feature
Digital temperature compensation
Tamper proof brackets included
Sealed optics
ABS plastics
Complies with EN50131-1
With Blue Wave Technology, and digital temperature compensation the KX15DQ will automatically recognise any environmental changes and adjust accordingly.
15m Volumetric detector
15m Volumetric detection coverage. Ideal for protection of rooms, offices etc.
Selectable EOL resistors
The detectors incorporates selectable alarm resistor values of 6K8, 5K6, 4K7 &1K & tamper values of 5K6, 4K7, 2K2 and 1K catering for most control panels on the market.
Blue Wave Technology (BWT)
This technology further enhances the detector's immunity to infra-red noise in the environment. BWT comprises of 2 key components:
The new 3D optics system enables perfect focusing of the infra-red signal onto the pyro-electric sensor. This allows BWT to clearly identify the positive and negative signal edges.
Powerful software embedded into a microprocessor is used to process the received information from the pyro-electric sensor. The result of this combination is lower infra-red signal noise amplification and therefore better immunity.
Auto Sensitivity Feature
Depending on the environment condition, the detector will automatically adjust the sensitivity.
Digital Temperature Compensation
When the product is used in a hot environment this technology digitally adjusts the detector's sensitivity allowing it to maintain its range even when the background room temperature is almost equal to the external body temperature of 32ºC (internal body temperature = 37ºC).
Tamper proof brackets
Supplied with both wall & ceiling mount brackets which provides access for up to two 8 core cables (Tamper kit optional).
Sealed optics
Protects from possible infestation from insects, shields air movement in front of the pyro-electric sensor and protects against adverse reflections from inside the detector housing.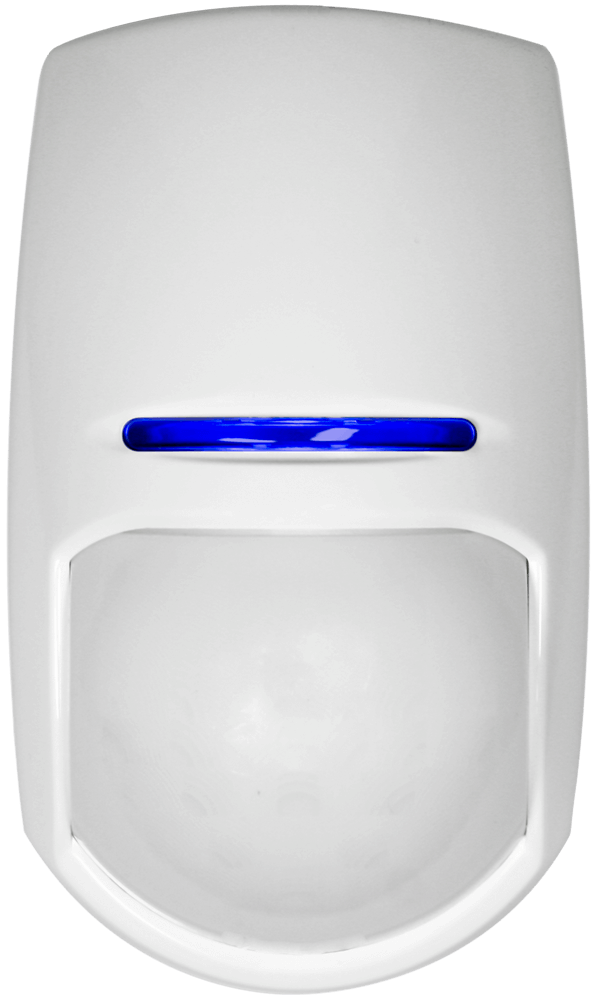 Share the love with your friend
Complete the form below and we'll email your friend about this product
You'll earn 0 reward points with this purchase.
Be one of the first to know!
We're sorry we're out of stock but we can let you know as soon as it's available if you enter your email address below.
Pyronix KX15DQ is a motion detector sensor manufactured by Pyronix Ltd, a company specializing in security systems and solutions. The KX15DQ is designed for intruder detection and is commonly used in residential and commercial security systems.
Key features of the Pyronix KX15DQ:
Dual-element PIR technology: The KX15DQ utilizes dual-element passive infrared (PIR) technology, which helps to reduce false alarms by requiring both sensors to be triggered simultaneously before an alarm is triggered.
Pet-immune detection: The sensor is designed to be pet-friendly, meaning it can distinguish between human and pet movement, reducing false alarms caused by small animals.
Detection range: The KX15DQ has a detection range of up to 15 meters (49 feet), providing coverage for a significant area.
Digital temperature compensation: The sensor includes digital temperature compensation technology, which helps maintain accurate detection even in environments with varying temperatures.
Adjustable sensitivity: The sensitivity of the sensor can be adjusted according to the specific requirements of the installation, allowing for customization based on the environment.
Tamper protection: The KX15DQ features tamper protection, which activates an alarm if the sensor is tampered with or removed.
LED indicators: The sensor is equipped with LED indicators that provide visual feedback on its status, helping with installation and troubleshooting.
Compatibility: The KX15DQ is designed to integrate with Pyronix control panels or other compatible alarm systems.
Detectors technical characteristics
Blue Wave technology    Yes
Automatic sensitivity      Yes
Set sensitivity     Auto, High or Low
Digital temperature compensation           Yes
Optical quad       Yes
DEOL resistor on board  Yes
Tamper protection           Front and rear
Optical, lens and detection characteristics
Maximum range               15m
Detection speed                0.3- 3.0m/s
Coverage angle  85 degree
Detection zones 60
Detection planes               7
Protection of area under the detector (creep zone)           Yes
White light filter                6500 Lux
Protection           3 dimensional
Lens       Ultraviolet light filter
Optics   Sealed optics
Detection method            Digital Quad signal processing
Mounting
Wall mounted   Bracket included
Ceiling mounted               Bracket included
Optimum coverage height            1.8 - 2.4m
Certified mounting height             2.4m
Environmental and operating features
Storage temperature       -40C to 80C
Certified operating temperature -10C to 40C
Nominal operating temperature -30C to 70C
Physical dimensions (H x W x D) 117 x 69 x 50mm
Weight  125g without bracket
Electrical & battery
Operating voltage            9-16V DC 13.8V DC typical
Quiescent current consumption 13mA @ 12V (Min), 16mA @ 12V (Max)
Contact Resistance           <10 ohms
Relay outputs    50mA 60 VDC, 42 VAC (RMS)
Tamper switch   12V 50mA
Certifications and warranty
Security Grade   Grade 2
Environmental class         II
EN Certificate     EN50131-2-2:2008, EN50131-1, PD6662:2017
Certification type              IMQ
Certificate number           CA12.1172
Electrical conformity       CE
Warranty             5 years

Spec Sheet