CK Tools MightyRod PRO 12m Super Set (T5422)
CK Tools
CK Tools MightyRod PRO 12m Super Set (T5422)
CK Tools
CK Tools MightyRod PRO 12m Super Set (T5422)
Triple bonded steel connectors for extreme torsion and tensile strength glued, indented and crimped
12 meters of 100% splinter-proof rods
4 rod flexibilities for overhead, under floor, tight angled and obstructed runs
Super flexible, low friction, Spira-FLEX rod for tight angled access points
Glow in the dark phosphorescent GLO rod for guiding a run of rods in low light conditions.
Super tough MIGHTY-FIX zinc plated steel connectors tensile strength more than 275kg
Accessories: flexi-lead (mini-flex), ring, hook, gender changer, flat bullet, domed bullet, in-line swivel, torch, magnet, chain
Total contents: 2 x 1m rods 7 mm Ø / 8 x 1m rods 6 mm Ø / 1 x Rod SpiraFLEX 4 mm Ø / 1 x rod GLO 6 mm Ø / 1 x FlexiLead / 1 x Hook / 1 x Flat Bullet / 1 x Domed Bullet / 1 x Magnet / 1 x Ring / 1 x Gender Changer / 1 x In-line Swivel / 1 x Torch / 1 x Chain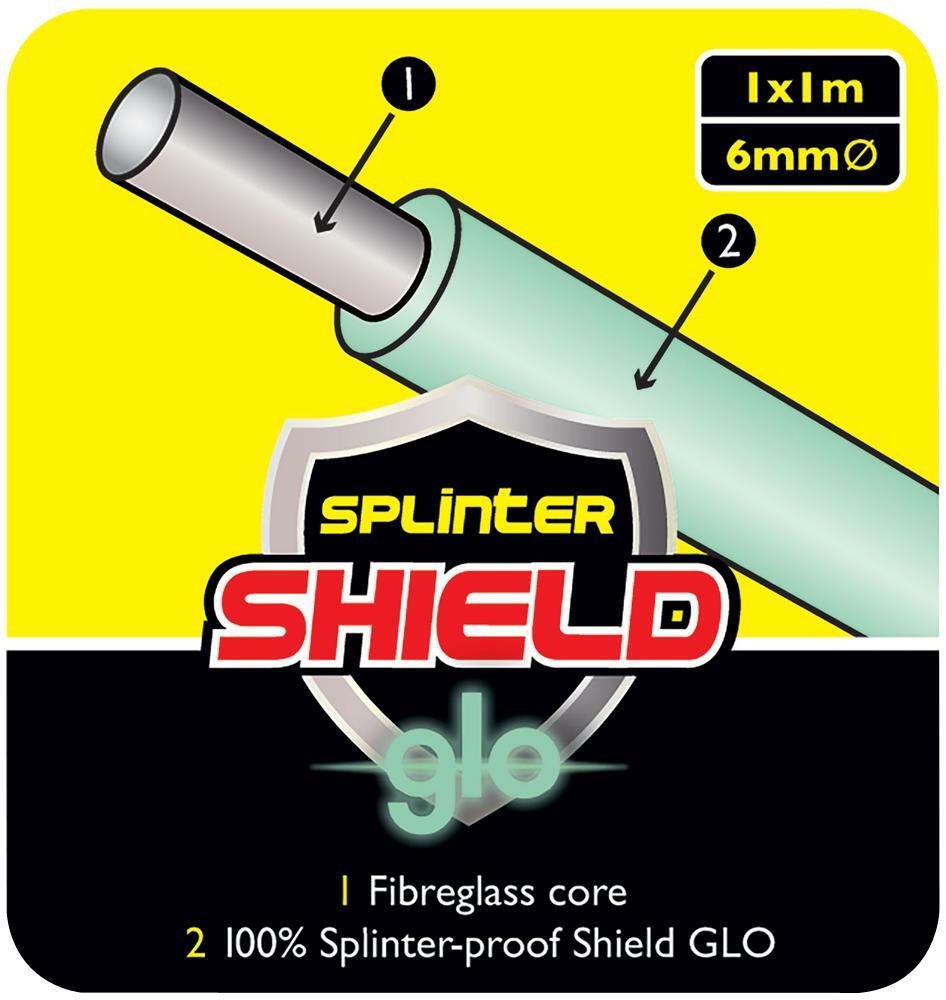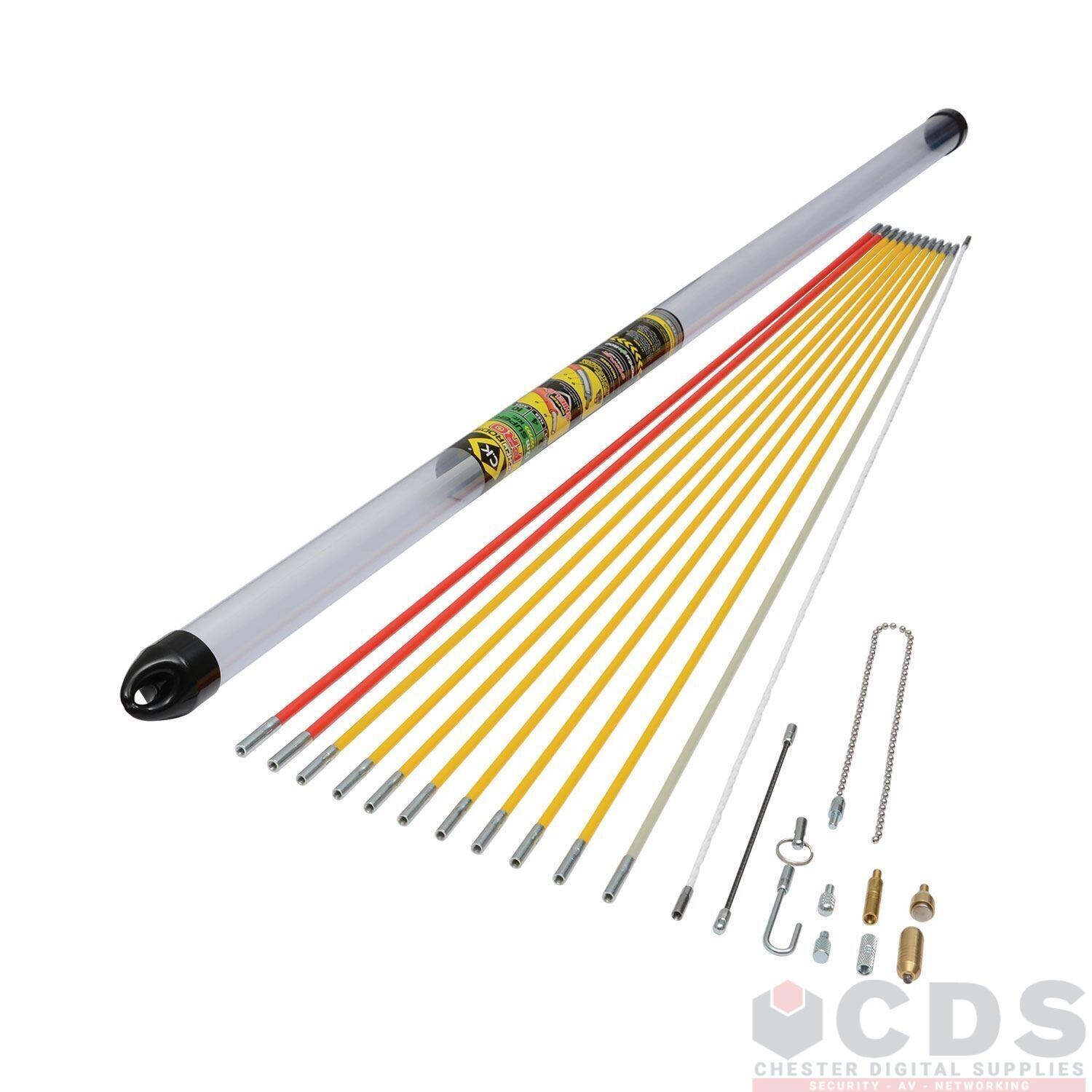 Share the love with your friend
Complete the form below and we'll email your friend about this product
You'll earn 0 reward points with this purchase.
Be one of the first to know!
We're sorry we're out of stock but we can let you know as soon as it's available if you enter your email address below.
CK Tools MightyRod PRO 12m Super Set is a comprehensive cable rod set designed for professional cable routing and installation. Here are some key features and details about the CK Tools MightyRod PRO 12m Super Set:
Length and Composition: The Super Set includes 12 meters (approximately 39 feet) of cable rods. These rods are typically made of a durable, flexible, and non-conductive material, such as glass-reinforced polyester. This allows for easy manipulation and navigation through tight spaces.
Interlocking Design: The individual rods in the set feature an interlocking mechanism, allowing them to be securely connected to form a longer rod. This enables you to extend the length of the rod as needed for reaching distant areas or navigating through complex cable routes.
Accessories and Attachments: The Super Set often includes a variety of useful accessories and attachments to enhance its functionality. These may include flexible or rigid end attachments, hook attachments, flat-magnet attachments, and even a glow-in-the-dark attachment for increased visibility in dark spaces. These accessories assist in grabbing, guiding, or retrieving cables in different scenarios.
Non-Conductive and Non-Magnetic: The cable rods are designed to be non-conductive and non-magnetic, ensuring they do not interfere with electrical or electronic systems and provide a safe means for routing cables.
Storage and Transport: The Super Set typically includes a robust carry tube or bag with compartments for easy storage and transportation of the cable rods and accessories. This helps to keep the rods organized and protected when not in use.
Professional-Grade Quality: The CK Tools MightyRod PRO 12m Super Set is designed for professional use, providing durability, flexibility, and reliability for demanding cable routing applications. It is suitable for electricians, cable installers, and other professionals who frequently work with cable installations.