PHONO Plug to BNC Adapter
Chester Digital Supplies Ltd
PHONO Plug to BNC Adapter
This phono plug to BNC adapter easily connects an RCA connector to a BNC socket. This adapter is a perfect way to connect a coaxial cable to a phono device, for analogue signal transference in a variety of applications. With robust metal construction, this adapter ensures continuous shielding and offers protection against signal interference. 
It also features a gold plated brass contact for high-quality signal transference. The BNC end includes the standard bayonet coupling for a secure and reliable connection. 
BNC Socket to RCA Plug
Robust construction
Continuous shielding
Impedance
50
Voltage 50V(max)
Brass housing with gold plated brass contact
Temperature range of -65 to +125 deg C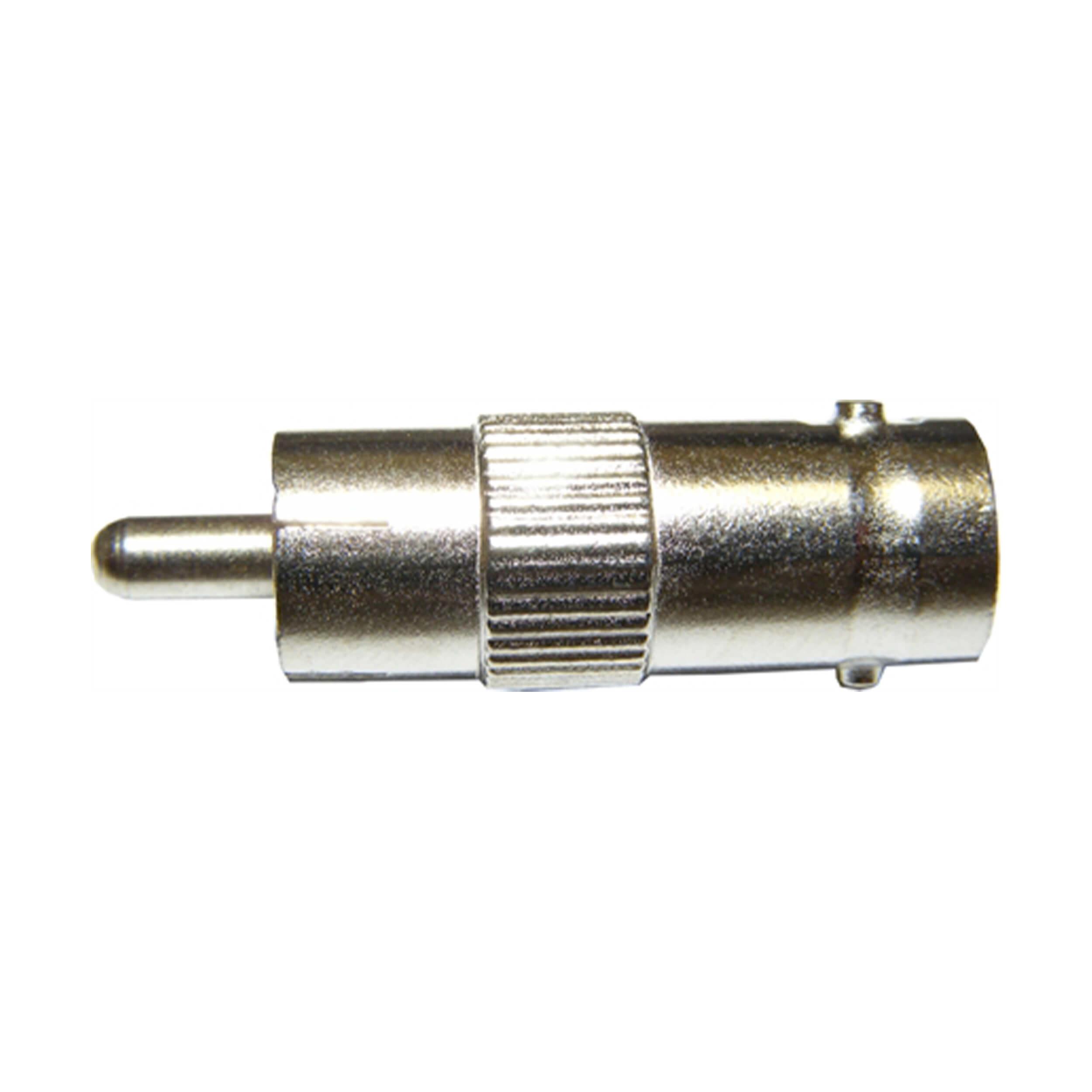 Share the love with your friend
Complete the form below and we'll email your friend about this product
You'll earn 0 reward points with this purchase.
Be one of the first to know!
We're sorry we're out of stock but we can let you know as soon as it's available if you enter your email address below.
1. Connector Types: A PHONO Plug to BNC Adapter has two ends with different types of connectors. One end features a PHONO plug, which is a cylindrical connector with a center pin and a surrounding metal shield, often used for audio and video signals. The other end has a BNC connector, which is a type of coaxial connector commonly used in video and high-frequency applications.
2. Usage: This adapter is used when you need to connect a device with a PHONO/RCA output or input to a device with a BNC input or output. It allows you to bridge the gap between these two different types of connectors, enabling signal transfer between devices that might not naturally be compatible due to connector mismatch.
3. Compatibility: Devices that commonly use PHONO/RCA connectors include audio equipment like CD players, turntables, speakers, and video equipment like VCRs or older video cameras. On the other hand, BNC connectors are often found in professional video equipment, security cameras, and high-frequency applications like RF signal transmission.
4. Signal Types: PHONO connectors are frequently used for analogue audio and composite video signals, while BNC connectors are often used for analogue and digital video signals, as well as high-frequency applications.
5. Construction: The adapter is usually a small, compact device made from durable materials to ensure secure connections and reliable signal transfer.
6. Versatility: PHONO Plug to BNC Adapters offer versatility by allowing you to connect devices from different technologies or generations, which can be particularly useful when dealing with legacy equipment.
7. Conversion: The adapter essentially converts the electrical signal and physical connection from a PHONO plug to a BNC connector format, making the connection possible.
8. Ease of Use: These adapters are relatively simple to use—just plug the PHONO end into the PHONO/RCA jack on one device and connect the BNC end to the BNC jack on the other device.